I've been trying to find a pie chart listing the spending breakdown of the average American to provide a frame of reference for our spending pie chart last year, and here is the closest I could find. It's in terms of pre-tax numbers, and I added the percentages for clarification: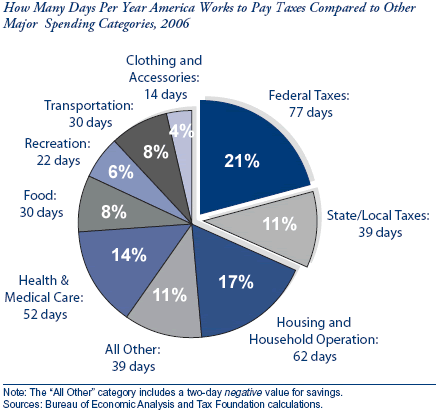 The chart was taken from an article by the Tax Foundation think tank, whose stated mission is to "educate taxpayers about sound tax policy and the size of the tax burden borne by Americans at all levels of government." However, there is some argument about the accuracy of these numbers.
Note that there is no slice for Savings, as our savings rate is negative according to their calculations.