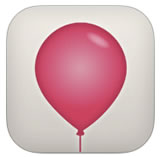 Lyft is a smartphone-based ride service that competes with traditional taxis. They are similar to Uber, but Lyft calls their fares "donations" and aggressively recruits casual drivers who can apply directly from their app. (Uber does a similar thing with their UberX service whereas their UberBlack and UberTAXI service employs professional full-time drivers.) Lyft drivers are screened with DMV and background checks, as well as provided $1 million in liability coverage. Riders pay entirely through the smartphone app. Drivers keep 80% of the total fare.
Here is a list of all the cities they serve. Right now Lyft is aggressively expanding and the following promotions are available:
Download their iPhone app or Android app first.
New users: Get free ride up to $25. Hail a pink-mustached car driven by a private individual in their private car. Cities. Get $50 off your first ride with promo code SLICKDEALS. If that doesn't work, you can get a $20 ride credit via my referral link. If you live in a city where they are just starting out, you may also get a bunch of additional free rides for being a "Lyft Pioneer".
Residents of Pioneer cities get free rides for two weeks. Pioneer cities are places where Lyft is just starting out. If you join the app in a Pioneer city, you'll automatically get a number of free rides (up to $25 each) valid for the first 2 weeks after you join. Currently, Pioneer is only available in Indianapolis, Minneapolis-St.Paul, Atlanta, Phoenix, Charlotte, Denver, Dallas, Silicon Valley, Baltimore, Orange County, Sacramento, Houston and Columbus for a limited time. (I think Cincinnati, OH, Detroit, MI, Tampa, FL, and Tucson, AZ also qualify.) Details here. Launched 4/24 as part of "Lyftapalooza" were ALBUQUERQUE ANN ARBOR BUFFALO COLORADO SPRINGS CORPUS CHRISTI FRESNO JACKSONVILLE KANSAS CITY LEXINGTON LINCOLN LOUISVILLE MEMPHIS MODESTO NEW HAVEN NEWARK OKLAHOMA CITY OMAHA RALEIGH DURHAM ROCHESTER SAN BERNARDINO SPOKANE TOLEDO TULSA VIRGINIA BEACH.
Get free ride credits to other ridesharing sites including Uber, Flywheel, Gett, Sidecar, Silvercar here! It is pretty neat to summon a ride from your smartphone and track it by GPS as it gets closer to you.