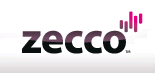 Zecco Trading, best known for their free stock trade offers, recently started a Forex platform where you can trade foreign currencies. Since Forex appears to be a zero-sum game (negative if you account for inflation and spread costs), I wasn't really interested. However, today I received an e-mail that they are giving me a $200 bonus to try it out. Okay, now I'm listening.
You must open a Zecco Forex account, fund the account, and make your first trade by July 31st, 2009. The promotional code given to me was CashAd04. The actual bonus amount depends on how much money you have in the account when you place your first trade: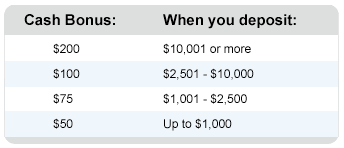 The fine print:
To qualify for cash bonus, you must open and fund a new Zecco Forex trading account by July 31, 2009. After first trade is initiated, cash bonus will be deposited to your account within 3-5 business days. Bonus amount varies based on amount of deposit according to the following schedule: $200 bonus with deposit of 10,000 or more; $100 bonus with deposit of $2500 -$9999; $75 bonus with deposit of $1001-$2500, $50 bonus with deposit up to $1000. Cash bonus cannot be withdrawn within 90 days of initial funding. Existing Zecco Forex customers who have funded and traded are not eligible to receive this promotion. Self-directed trading accounts only; managed accounts and accounts referred by an Introducing Broker are not eligible to receive this promotion. Limit one cash bonus per customer. This offer is non-transferable.
Credit card funding. An possible extra is that you can fund via a credit card. According to posters in this FW thread, this should show up an a purchase, which means we can get miles or cash back on top of the $200 bonus. There is a $5,000 cap on each credit card funding, but you can perform multiple transactions. However, there is a chance that withdrawals will also be done to a credit card, which would negate any rewards. Worth a shot?
Warning. Forex accounts let you use things like 200x leverage, which means you can both win or lose a lot of money really, really fast. (More likely lose due to spreads.) Don't place a trade until you know what you're doing. I'll post my trades if I do them. So far, I am looking at placing an unleveraged/minimally leveraged trade with a 1-2 pip spread in a Mini account.