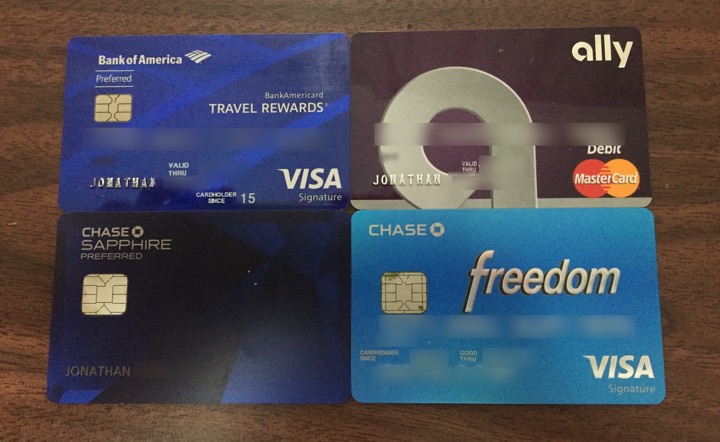 What's in my wallet? Besides trying to land at least $500 on new sign-ups, which cards do I end up using on a regular basis? Apparently, the last time I answered this question was in 2006, more than a decade ago?! Let's see if I have made any improvements since then. These are the cards that work best for my spending patterns and redemption preferences.
All-around cash back rewards card.
Category-specific rewards credit card.
Points or miles rewards card.
ATM Debit card.
So the overall theme of what goes in my wallet has stayed the same, but the players have around changed a bit.