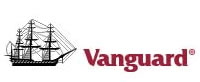 If you have an account with Vanguard, you may have noticed them rolling out improvements to their online interface this month. If not, try logging in and see if you notice anything different. Today, I received an e-mail that they are also improving their funds availability rules when buying mutual funds with online bank transfers:
Same-day trades with electronic bank transfers
Now you can get today's trade date if you use our electronic bank transfer service to buy a Vanguard mutual fund. Just submit your request on business days before the close of regular trading on the NYSE (generally 4 p.m., Eastern time) and you'll receive that day's closing price.
Finally! I placed at trade and it appears to have worked. The previous rule was that if the purchase was before 10pm Eastern of Day 1, then you will get the purchase price as of closing on Day 2. So even if I wake up at 6 am in the morning on Thursday and place a trade, I would get the price as of market close at 4pm Eastern Friday. Your bank account is debited on Day 3.
Others have reported receiving this notice weeks ago, and while I'm happy to see it in my account, I also think it was long overdue. You can already get the same-day closing price if you exchange from another mutual fund already in the account, like a money market fund. So basically what they were saying is that they don't trust that your bank funds would clear. However, it takes 3 business days (T+3) for things to clear anyway, so it's not like you could run off with the money. I have been able to initiate a money transfer into my Scottrade account and start buying stocks seconds later for years. This way, I don't have to keep money sitting around in a money market fund earning zero interest.
You could argue that if I'm not timing the market then I shouldn't really care when the trade clears. But the way I see it, I am rebalancing my account and buying what has been dropping. I would be highly annoyed if the stock market bounced up 5% the next day, meaning I shouldn't have rebalanced at all.