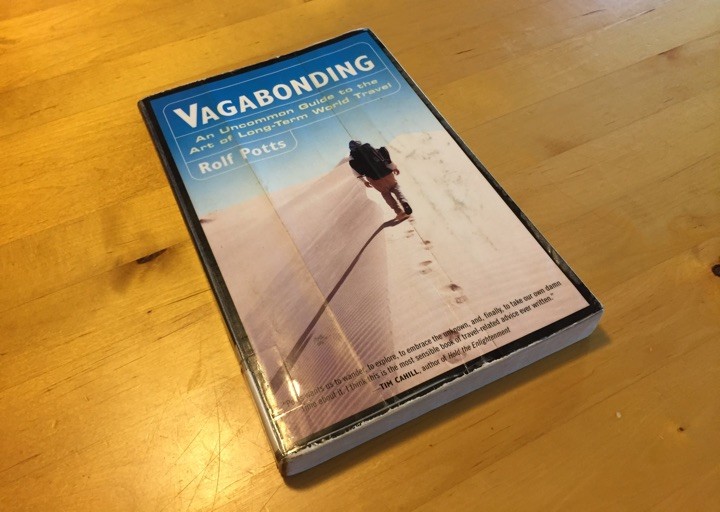 I don't recall how I discovered this book, but I remember being initially skeptical. I was wary that Vagabonding: An Uncommon Guide to the Art of Long-Term World Travel by Rolf Potts would be a poorly-written eBook with a very catchy title and little else. I'm glad to report that instead, this compact book was a nice mix of inspirational philosophy and practical advice.
What is Vagabonding? Vagabonding is defined by the book as taking time off from your normal life – from six weeks to four months to two years – to discover and experience the world on your own terms. Vagabonding focuses more on growing your self, while "vacation" is more about resting and preparing yourself for coming back to work. Stretching your boundaries always involves a certain level of discomfort. Put another way, you can't buy vagabonding as a package deal (58% off!!) from a vacation wholesaler.
Do you even want to do this? I think this is the most important question. Reading this book is a good way to see if you would actually like to do long-term travel. By skipping the tour guides and charter buses, you'll actually need to interact with strangers and locals. You will arrange your own transportation, order your own food, carry your own bags, and start your own conversations. While you should try your best to be safe, it won't be perfect. Occasionally, you will look foolish or be ripped-off. Potts reminds you that this is a time-honored tradition for travelers, and at least you'll have a story to tell.
This will either sound awful, or it will sound awesome. Will you feel the wanderlust?
Can I do this? This is an easier question. In terms of hard numbers, you'll need to budget about $750 to $1,000 a month. To me, the overall message of the book is that yes, you can, as long as you want to do it.
Vagabonding is easier than you think. You must, however, loosen your grip on the certainties of life.
It costs less than you think. Visit lower-cost countries. Stay in hostels or AirBNBs. Eat like locals at street vendors and food stalls.
You need less stuff than you think. He provides tips, although there are many online resources about packing light.
You need less planning than you think. In fact, you shouldn't plan everything ahead of time. Slow down. Move deliberately. Make choices as you go.
You are simpler than you think. Long-term travel helps you strip away all of the the rituals, routines, and possessions you've accumulated.
Parallels with early retirement and financial freedom. Many of the themes that came up aligned with my own thoughts about the pursuit of financial freedom.
It's not for everyone, only you know if you feel the calling. This motivation is critical, as there will be speed bumps ahead.
You must put in some serious effort and savings discipline in order to make it happen. The good news is that this hard work will make you appreciate your eventual freedom even more.
80% of people never even consider the possibility of vagabonding or early retirement. They will quickly dismiss long-term travel as too exotic or too expensive for them to accomplish. 15% of people may consider it, but never actually seriously pursue it. Less than 5% will pursue and achieve it. (I made up these numbers.)
Inevitably, some of your friends and neighbors will scoff at the idea as either impossible and/or foolish.
In the end, it requires you to take a leap of faith by quitting or at least taking an extended leave of absence from your job. You must trust that "it will be okay".
The book also includes some great quotes from other travelers. A sampling:
Travel can be a kind of monasticism on the move: On the road, we often live more simply with no more possessions than we can carry, and surrendering ourselves to chance. This is what Camus meant when he said that "what gives value to travel is fear" – disruption, in other words (or emancipation), from circumstance, and all the habits behind which we hide. – Pico Iyer
Suddenly you are five years old again. You can't read anything, you only have the most rudimentary sense of how things work, you can't even cross a street without endangering your life. Your whole existence becomes a series of interesting guesses. – Bill Bryson
Who are you that wanted only to be told what you knew before? – Walt Whitman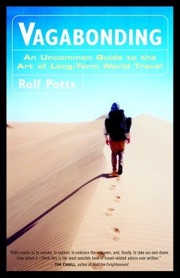 I borrowed an original 2002 copy from the library for this review, but after reading it I decided to order the "revised and updated" 2016 version from Amazon. There are many passages and other tidbits that I will want to refer back to later. I went ahead and bought a new copy, as I wanted to guarantee myself access to the new material. If I bought it used, I may have gotten the older version again, as the new version isn't being called a 2nd edition and has the same old ISBN.
Bottom line. If you are curious about long-term independent travel, you should read this short book for a mix of motivational thoughts and down-to-earth advice. Good stuff and a lot cheaper than doing the actual thing. 🙂