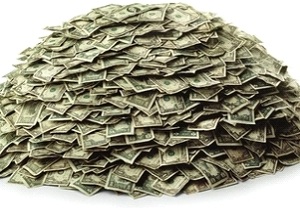 Tom Corley performed a study examining 233 self-made millionaires over 5 years, and found that they fell into one of two categories as outlined in this Business Insider article:
They were fanatical savers.
They sold something.
This aligns with my own observations as someone who has thought about financial independence nearly every day for over the last 10 years. My version:
You can become financially independent by managing your income and expenses carefully over a long time. If you start at zero, you will need a 50% savings rate to retire in 15-20 years. You will need a 30% savings rate to retire within 25-30 years. Thus a household making $100k has to live on $50k (both after taxes). Being a steady, salaried or hourly-rate employee will do just fine. There is no secret besides applying discipline and consistency.
You can become financially independent faster by starting a scalable business. By starting a scalable business, you are breaking the link between hours worked and money earned. As a salaried or hourly worker, you'll never earn more than a set amount, be it $40k a year, $400k a year, or $20 an hour. As a business owner, your income has no ceiling. You take the risks, and you get all the rewards. Ideally, this results in a lump-sum "liquidity event" like a sale or IPO that provides the same amount of money as decades of steady savings. (Controlling your expenses still matters, even millionaires can go broke when the income stops flowing.)
The first option can be described as "get rich slowly" or "get rich surely"; it is more reliable but may take longer (or at least feel longer). The second option is "get rich quickly" but also "get rich maybe"; there is more risk and results are not guaranteed despite the size of your efforts. Luck will have a role, but if you don't even try then your chances are zero.
If I was to make a broad recommendation (i.e. what I plan to tell my kids), I'd say that if you really wanted to get rich, you should (1) do both options above and (2) do it now, hopefully when you are younger and don't have as many responsibilities. Keep your expenses bare-bones and start a business. Being a single 24-year-old meant I could still have fun with minimal expenses and spending 60-80 hours a week working on a project didn't destroy my family or personal life.