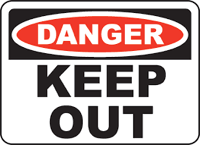 There is a famous quote that Charlie Munger uses as an example of the inversion technique:
Tell me where I'm going to die, so I won't go there.
Instead of focusing on things we should to help us, we can also simply avoid doing things that will hurt us. Don't do drugs. Don't gamble.
I can't provide a clear roadmap to finding a great financial advisor. But after reading through the SSRN research paper The Market for Financial Adviser Misconduct mentioned yesterday, I certainly know what to avoid. Here's my version of the Munger quote:
Tell me where I'm most likely to be mistreated financially, and I won't put my money there.
These are the top 10 firms ranked according to the percentage of advisors who been disciplined for misconduct, as based on the FINRA BrokerCheck database. This list is restricted to firms with at least 1,000 advsiors.
20% Oppenheimer & Co.
18% First Allied Securities, Inc.
15% Wells Fargo Advisors Financial Network, LLC
15% UBS Financial Services
14% Cetera Advisors, LLC
14% Securities America, Inc.
14% National Planning Corporation
14% Raymond James & Associates, Inc.
13% Stifel, Nicolaus & Company, Inc.
13% Janney Montgomery Scott, LLC
Yes, you read that right, 1 in 5 advisors employed by Oppenheimer & Co have at least one misconduct-related disclosure in the their files. All of these firms above have incident rates roughly double that of the overall advisor population. Mix in the information we learned previously about the high likelihood of being repeat offenders, and it's quite simple to avoid putting your hard-earned money anywhere near these firms.
Source screenshot: