I've never been into the whole 1% politicized debate, but Derek Thompson at The Atlantic has put out another chart that just begs for a glance.
The richest percentile of Americans makes many hundreds of thousands of dollars a year. So how could a $135,000 salary make you a one-percenter? If you're 31 or younger, that figure puts you ahead of 99 percent of your age group.
Here's what salary it takes to be in the top 1% (red) and 0.1% (blue) of wage and salary income, separated by age bracket.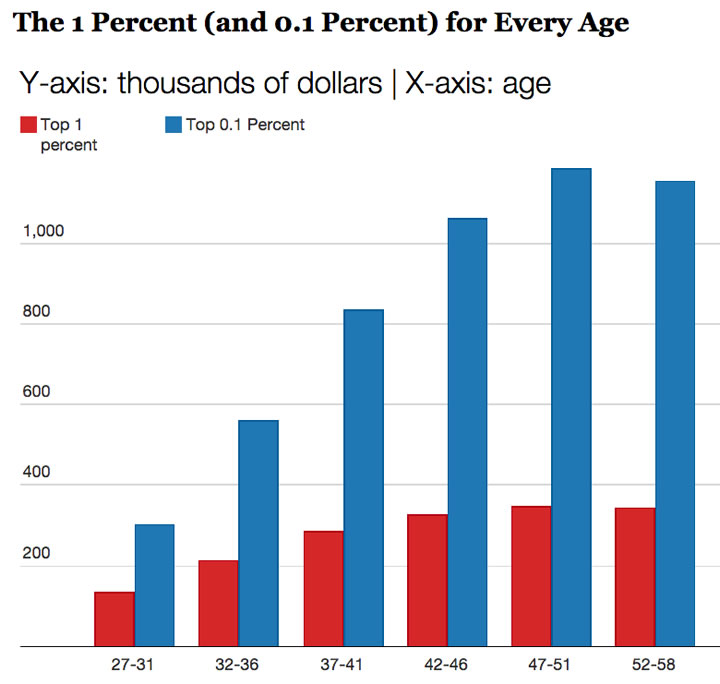 Okay, so some people I know apparently were in the top 1%e at age 30. But as the author points out, the really rich don't make their money from earned income, they make it from investment income. In other words, their money is doing the working, not them. However, that all likely started with someone (perhaps them, but perhaps a father or grandmother) deciding not to spend their salary on consumer goods and instead putting it towards an income-producing asset.
Remember kids, it's not what you make that matters, it's what you save! 😉