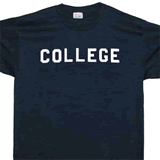 Update 2015. The Tennessee Promise program has welcomed 15,000 students in their first year of offering free community college tuition. The number of students attending community college full-time straight from high school grew 14%. This Boston.com article includes an interesting quote:
"The reason Tennessee can afford Tennessee Promise is that 56 percent of our state's community college students already have a federal Pell grant, which averages $3,300, to help pay for the average $3,800-per-year tuition," said Tennessee State Sen. Lamar Alexander in a statement. "The state pays the difference–$500 on average. Nationally, in 16 states, the average Pell grant pays for the typical student's entire community college tuition."
Oregon has also recently passed their own free community college bill.
Original post from April 2014:
Tennessee lawmakers recently approved a program that would cover tuition and fees at two-year colleges for any high school graduate. The "Tennessee Promise plan" is the first of its kind in the U.S., although reportedly Florida, Mississippi, and Oregon are considering similar plans. It will be interesting to see if it succeeds in making higher education more affordable.
Participants will have to maintain a 2.0 grade point average, attend mandatory meetings, work with a mentor, and perform community service. The program is also "last money in" after other scholarships and grants. I hope that they will also make sure that any credits earned will transfer over to 4-year universities and that the courses are rigorous enough that the students don't arrive at a significant disadvantage. If successful, this could essentially halve the cost of a in-state Bachelor's degree, as most students will be able to live at home for the first 2 years as well.
I went to a well-respected public university, and while there got to know several community college transfer students as both an undergrad and graduate student instructor. As a whole, I found them to be much more hard-working and excited about their studies. I don't have hard numbers but I'd be willing to bet that the junior transfers actually got better grades than those of us who entered as freshman. (Obviously those who got accepted as transfers were a selected group, not representative of all community college students. They also tend to be older, which can help with maturity.)
Free community college may also reduce the significant number of people who enroll at a 4-year university, rack up student loan debt, and don't finish. According to this Slate article, 20% of those who enroll full-time at a 4-year program don't finish within 6 years. Community colleges can also have low completion rates, but it is especially awful to have no degree and a big pile of debt.
Also related: We know student loan debt is growing, but now delinquency rates are increasing as well.