Stumbled across another interesting chart from Fidelity Investments showing stock market performance during and after previous recessions: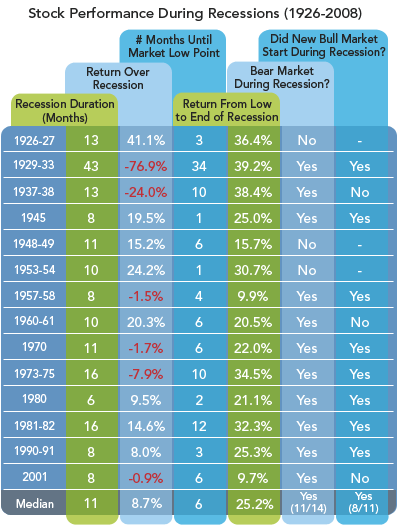 Found via the Financial Philosopher, who stated:
Now that we are "officially" in a Recession, what does that mean for stocks going forward?

Of course, no one really knows the answer to that question, and I certainly will not attempt to do so here. What some of you may not know, however, is that, once the "recession call" is made, stocks have historically been quite close to a significant march upward.

The reason for this is that economists look backward and investors look forward.
I have no idea if this will hold true, but according to the National Bureau of Economic Research, this current recession began in December 2007.