How long will this bear market last? What is the longest that the S&P 500 index number we always see on TV (which doesn't include dividends) stayed below its initial value? Here is an interesting chart "Probability of a lower S&P 500 by number of years invested" via @GRDecter: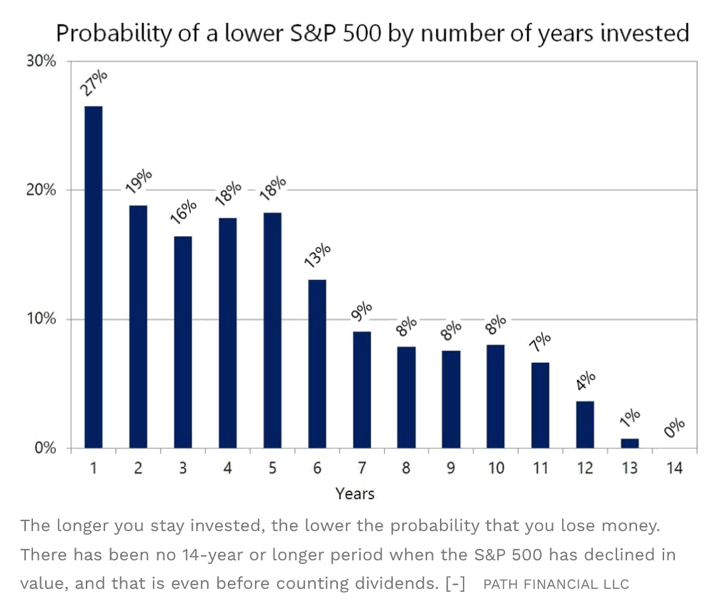 The text below the chart is a bit small, but it reads:
The longer you stay invested, the lower the probability that you lose money. There has been no 14-year or longer period when the S&P 500 has declined in value, and that is even before counting dividends.
While that suggests this chart supports the idea of owning stocks long-term, it is also an important education for managing expectations; This information might actually make stock ownership worse than you initially thought. If you asked the average stock investor how long before their stocks recover from a bear market, I'd guess the average answer would be 1-3 years. This can be supported in graphics like this from Visual Capitalist. See the "Average time to recovery" for 100% stocks (click to see full image at source).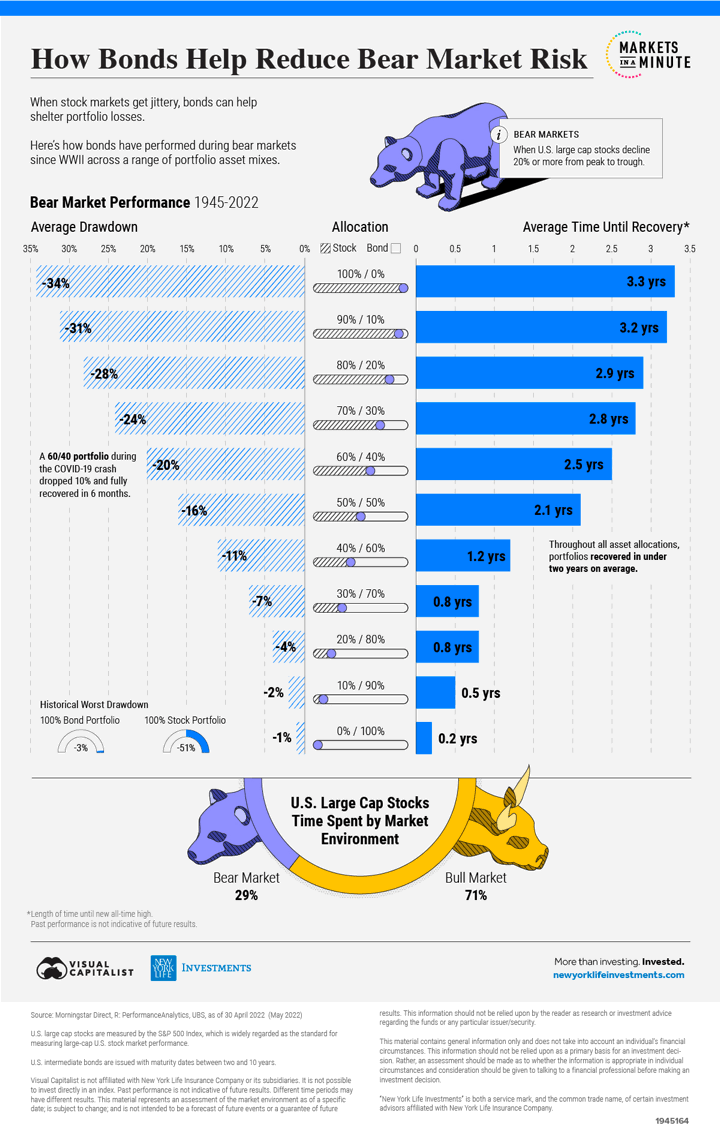 This is the difference between average (3 years to recovery) and historical worst-case scenario (10+ years), not to mention the future could be even worse. It's tough to design a portfolio around both these parameters. Do you have enough faith in your investing plan to withstand a 10+ year period of just S&P 500 dividends and no capital appreciation?