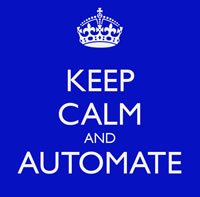 Let's take a step back and focus on some actionable tips to simplify and automate your savings. Think of it as knocking out your New Year's Resolution in just 10 minutes or less.
New Year's resolutions fail because willpower is like a muscle. If you keep having to choose the "right thing" that does not provide immediate gratification, your willpower muscle starts to fatigue. Eat the healthy kale thing instead of the nachos? Yes for a few times, but after a month no no no. Take 15% of your paycheck and set it aside? You'll forget. The key is to take away the decision = no willpower fatigue.
First, consider your paycheck. Is it bi-weekly, semi-monthly, or monthly? Let's say it is biweekly and you get paid this Friday, January 9th. That means you know you'll get paid on January 23rd, February 6th, and so on. You just need to schedule a transfer for 15% of your paycheck for each of those days directly into an online savings account. Here are screenshots and tips for some specific providers:
Auto-save with your 401(k) plan.
This allows you to get any company match, grow your money faster with tax advantages, and also takes the money out before it even reaches your paycheck. Our provider is TransAmerica, which like many others now offer an option for annual auto-increases as well. The only frequency option is every pay period.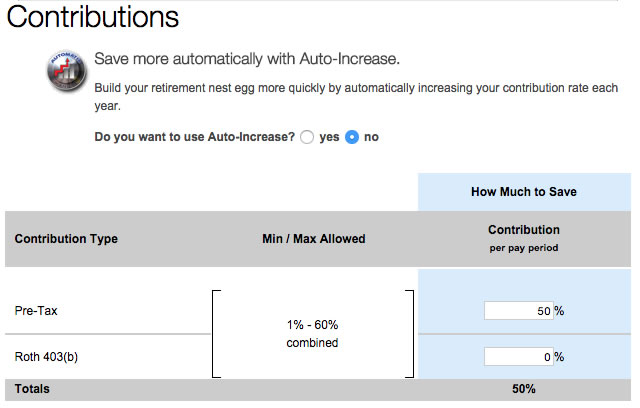 Auto-save with Ally Bank Savings Account.
This is my go-to savings account, and it has the most flexible list of frequency options: weekly, bi-weekly, every 15 days, weekly, every 2 weeks, every 4 weeks, monthly, every 2 months, every 3 months, every 6 months, every year, the first business day of each money, or the last business day of each month. With a competitive interest rate, no minimum opening balance, and no monthly fees, and other features – see my Ally Bank Savings Account Review for details.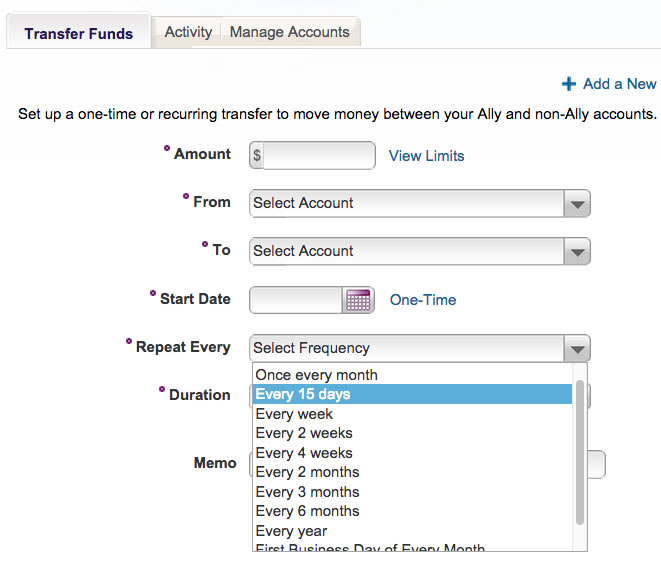 Auto-save with Capital One 360 Savings Account.
Formerly ING Direct, this is the original no minimums, no monthly fee online savings account. The frequency options include weekly, bi-weekly, semi-monthly, monthly, or quarterly. You can even set up special sub-accounts and name them things like "Vacation" or "Next Car". See my Capital One 360 Savings Account Review for more details.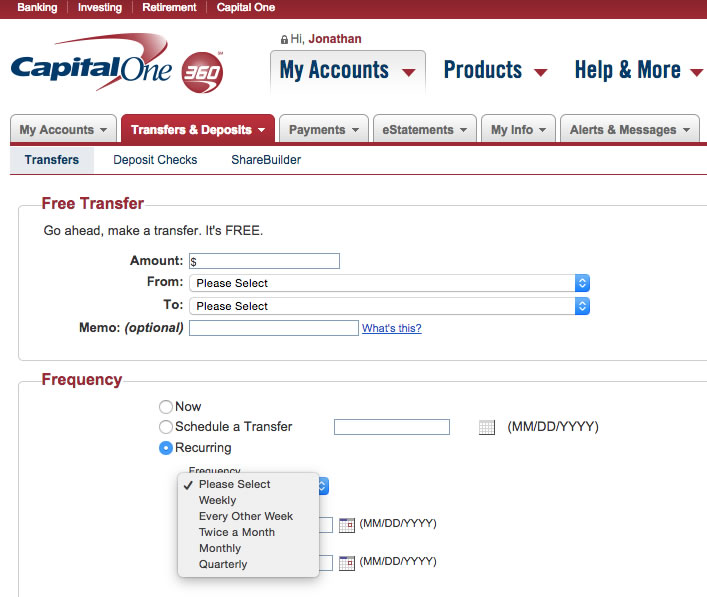 Auto-save with Vanguard IRA and mutual funds.
The best place for low-cost investing in an IRA. Under "Automatic Investments", you can schedule investments for mutual funds in either IRA or taxable accounts. You'll need to have the fund already established with the minimum initial investment. The frequency options include weekly, monthly, bi-weekly, or semi-monthly.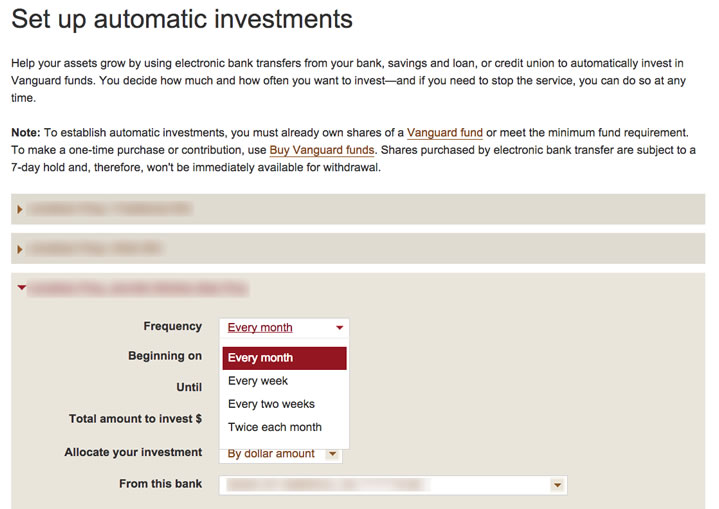 What if I need the money? Well, if you put in an online savings account, if you really need the money, you can transfer it back. But even transferring back out of your savings account will take a conscious effort, so you're less likely to do it. You can't easily withdraw from a 401k or IRA, so you'll just have to make the commitment.
The key here is to combat laziness. If you like this idea, take action today and you'll be on autopilot the rest of the year!