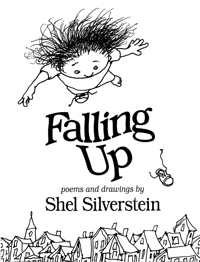 I remember being both amused and confused by Shel Silverstein's poems as a kid. When I read them again today to my own kids, my reaction is mostly the same, except some of them are even darker than I remember!
I ran across a Fatherly roundup of inspirational quotes from Silverstein and really enjoyed this one called "The Voice" from his newer book Falling Up:
There is a voice inside of you
That whispers all day long,
"I feel this is right for me,
I know that this is wrong."
No teacher, preacher, parent, friend
Or wise man can decide
What's right for you–just listen to
The voice that speaks inside.
For me, after shock-proofing, the path to financial freedom was all about finding alignment with this voice. I'm still working on it, but there is less of an inner struggle when you're not also stressed about how to fix the heater and also cover the rent due next week.