(Update: As of 3/10/18, this offer is expired. If you opened a Sharonview membership by the end of business (5pm ET) on Friday 3/9, you should be able to fund your certificate if done soon. I would contact them for details, they have been quite professional and reasonable based on my own interactions with them.)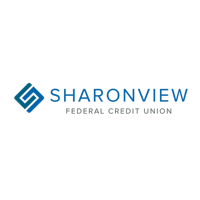 Sharonview Federal Credit Union has a limited-time certificate special on their 64-month Share Certificate at 4% APY. NCUA-insured. Found via DepositAccounts. Here are the highlights:
Minimum new money deposit of $500 required.
Regular or IRA option.
Deposit up to $100,000 of existing funds.
Deposit up to $250,000 of new funds.
Penalty for early withdrawal is 365 days dividends on the amount withdrawn. The penalty will, if necessary, be taken from the principal amount of the deposit.
For share certificates, there is a 5 day grace period provided at maturity.
Hard credit pull with a new membership application (according to various reports)
Membership eligibility. Their eligibility criteria is relatively open. Anyone who lives in North Carolina, South Caroline, Georgia, Tennessee, or Virginia can join if they are a member of the Carolina Consumer Council (CCC). Use promo code SFCU and the dues will even be waived. It has been noted that the CCC falls under the American Consumer Council (ACC), of which some of you may already be a member. It is not completely clear if ACC membership alone is adequate for joining the credit union.
In any case, it appears that anyone nationwide can join Sharonview FCU by joining the Hobby Farmers of America with a one-time $20 fee.
Good deal? If you have a lot of cash that you want to park safely for 5 years, this is a top rate by a full percentage point or so. A 5-year Treasury bond currently yields about 2.6%. The hard credit pull and possible $20 entry fee make it better for high balances to make it worth the trouble. Note that the 365-day early withdrawal penalty is relatively stiff, as for example you would have to keep it in there for at least two years just to get 2% APY. If you withdraw within the first year, you'll actually lose money.
I think the deal is good enough to worry if this deal will last until next week. This credit union is not tiny, but it isn't huge either. It is quite possible that there will be enough new applications to overwhelm their staff (and deposit needs). You might pony up $20, start the application process, take the credit pull hit, and have the deal fall apart before you can fund the certificate. I'm not saying this will happen, but it is possible. (I suppose it is also possible that this is only the start of multiple places offering 4% APY CDs). Basically, if you're interested, I would act immediately.