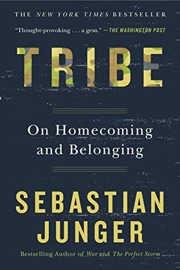 After reading the book Sapiens about how the history of our species affects our everyday experience, I found the related book Tribe: On Homecoming and Belonging by Sebastian Junger. Again, our genetic material hasn't had enough time to change much from a human living 10,000 years ago, when all humans roamed together in nomadic bands of around 30-50 people. Humans today still retain a strong instinct to belong to such small, social groups that work together toward a common purpose – "tribes."
What happens we can't live in tribes anymore? Why does living in our modern, affluent society actually lead to higher rates of depression and suicide?
First agriculture, and then industry, changed two fundamental things about the human experience. The accumulation of personal property allowed people to make more and more individualistic choices about their lives, and those choices unavoidably diminished group efforts toward a common good. And as society modernized, people found themselves able to live independently from any communal group. A person living in a modern city or a suburb can, for the first time in history, go through an entire day—or an entire life—mostly encountering complete strangers. They can be surrounded by others and yet feel deeply, dangerously alone.
In contrast, when a large-scale catastrophe occurs, rates of depression and suicide actually drop for a while, perhaps because we again feel united and connected with others.
[Researcher Fritz] was unable to find a single instance where communities that had been hit by catastrophic events lapsed into sustained panic, much less anything approaching anarchy. If anything, he found that social bonds were reinforced during disasters, and that people overwhelmingly devoted their energies toward the good of the community rather than just themselves.
The book includes many examples of how this need for true community is behind many societal problems. This also fits in with self-determination theory:
The findings are in keeping with something called self-determination theory, which holds that human beings need three basic things in order to be content: they need to feel competent at what they do; they need to feel authentic in their lives; and they need to feel connected to others. These values are considered "intrinsic" to human happiness and far outweigh "extrinsic" values such as beauty, money, and status.
Here how Wikipedia describes these three pillars:
Autonomy – Desire to be causal agents of one's own life and act in harmony with one's integrated self. (This does not mean you want to be alone.)
Competence – Seek to control the outcome and experience mastery.
Relatedness (Community) – Will to interact with, be connected to, and experience caring for others.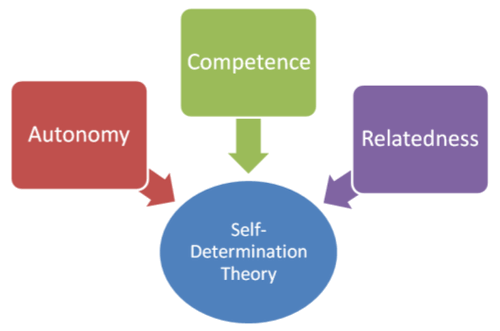 We want to help others. We are perfectly willing to sacrifice to do so. But we also want to be in a trusted group that would also risk themselves to help us. These smaller groups that extend past your nuclear family are a common element of Blue Zones.
What would you risk dying for—and for whom—is perhaps the most profound question a person can ask themselves.
A lighter version might be, how many people do you know that would be willing to commit real, significant sacrifice to help each other?
In the big picture, our country is struggling because we don't feel united as one team. In the small picture, this is a critical part of "retirement planning". Many people derive both competence and community from their work, and you will have to replace that to create a happy post-work life. (Similarly, if you hate your work, you probably don't find community and competence there.)