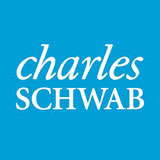 (Update 10/28: Schwab has indeed announced their free robo-advisory platform called Schwab Intelligent Portfolios, although it won't actually start opening new accounts until Q1 2015 and not much new was leaked besides confirming that they will not charge any advisory fees, trading fees, or account fees. You'll need $5,000 minimum to open, $50k minimum for tax-loss harvesting. Media coverage at Reuters, NYT.)
Original post below:
Speaking of robo-advisors, Reuters reports that discount brokerage Schwab is "weeks away" from announcing their own automated online portfolio management service similar to what is provided by Betterment, Wealthfront, and FutureAdvisor. This is big news because:
Schwab is a well-recognized name brand in the financial industry and has their own army of affiliated financial advisors.
This service will reportedly be free with no advisory fees, just the cost of underlying ETFs.
Schwab has their own set of in-house index ETFs with very low fees. Their Core US Index ETF (SCHB) has an annual expense ratio of 0.04%. Their Core International Index ETF (SCHF) charges 0.08%. Their Core US Bond Index ETF (SCHZ) charges 0.06%, and US REIT Index ETF (SCHH) charges 0.07%. (full list)
Theoretically, this could mean you could get a managed ETF portfolio with automatic rebalancing for safely under 0.10% annually or 10 basis points, all-in. If that happens, that would certainly shake up the industry and perhaps light a fire under Vanguard to do something similar. Hopefully they don't force you to own some of their more expensive niche ETFs. Vanguard Target Retirement Funds offer a diversified portfolio of index funds and internal rebalancing, but the average cost is 0.17% annually.
If the article is correct, it may be worth waiting to see what Schwab has to offer before opening a "robo-advisor" account elsewhere.