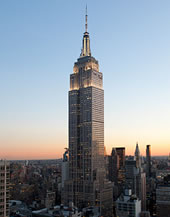 Here is a fairly balanced and informational Morningstar article about real estate investment trusts (REITs). Below are my notes and excerpts:
Equity REITs are publicly traded companies that own and manage income-generating real estate properties. REITs are required to distribute at least 90% of their income to investors, which allows them to avoid paying corporate taxes. The bad news is that most of their distributions are taxed as ordinary income.
In order to further improve diversification, investors can hold a portfolio of REITs through a low-cost fund, like the Vanguard REIT ETF (VNQ). (This is how I hold my REITs, via the mutual fund equivalent VGSIX and VGSLX.)
REITs represent about 3.6% of the CRSP US Total Market Index, which tracks the entire U.S. investable equity market on a market-weighted basis.
Much like homeowners with mortgages, REITs buy properties using debt financing. This leverage amplifies both gains and losses in real estate values and increases share price volatility. In other words, REIT values will be a lot bumpier than just estimated your home's resale value whenever a neighbor sells their house.
From 1972 through September 2014, the FTSE NAREIT All Equity REITs Index generated a 12% annualized total return, while the S&P 500 posted 10.5%.
Nearly two-thirds of the REIT index's return from 1972-2014 came from distributions, which are largely derived from rental income. Investors should have modest expectations for capital gains.
REITs have historically not been a good hedge against inflation in the short term. As noted, long-term returns are significantly above inflation.
Current REIT valuations as of November 2014 are considered relatively high by traditional metrics.
Random fact: Did you know you can buy partial ownership of the Empire State Building in New York City via the Empire State Realty Trust (ticker ESRT)? You'd be collecting rent from some big name tenants. ESRT currently makes up about 0.17% of the Vanguard REIT Fund, so if you own VNQ you also own a tiny piece.