How's the housing market in your area doing? You can find what Zillow thinks in their Real Estate Market Reports for many metro areas. There are lots of options to play with; you can view different metrics, change the time period, or even compare entire states.
Here's a graph of Zillow's Home Value Index for the US as a whole as well as selected large cities over the past decade. As you can see, there was a wide range of price swings from city to city.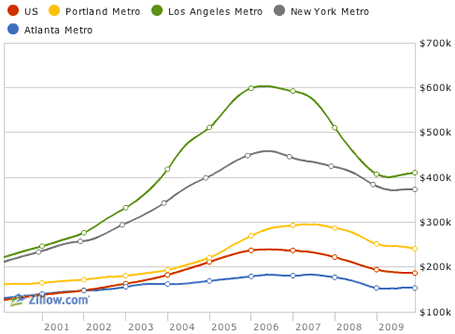 It would interesting to see the same chart but with rental rates instead.