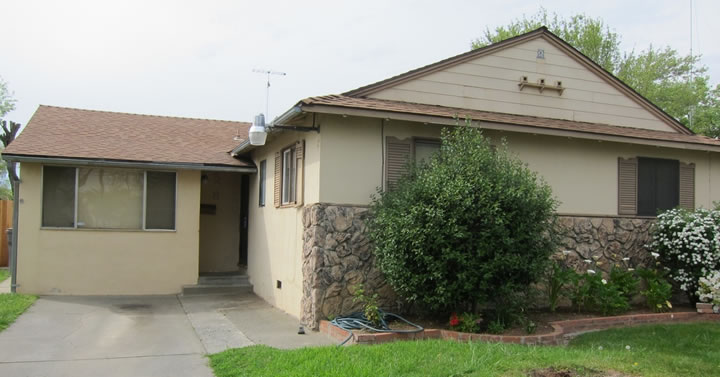 After I took out roughly $7,500 out of my P2P lending experiment, I started looking for another place to put my money at risk. 🙂 I decided on trying out real-estate crowdfunding, which tries to make real estate investing (either through equity or debt financing) more accessible to individual investors. Right now, all of the major sites require you to be an accredited investor as defined by the SEC. Keep in mind that these investments can be quite risky and that this is an experiment with a small portion of my portfolio set aside specifically for such purposes.
I'm going to be upfront; I didn't spend an enormous time vetting each and every website out there. I swapped a few quick e-mail questions with a few sites and signed up with some of them (you have to sign up for a free account in order to view the investment opportunities). Due to my analytical tendencies, I missed a bunch of them because the good ones were often fully funded within 24 hours. Other times, I had time to do more research and simply never got back around to it. I finally set some simple criteria and decided that I would jump on the next one that fit the bill. The criteria:
Try out one of these new crowdfunding real estate websites – Realty Mogul, Fundrise, Realty Shares, Patch of Land, and others.
Single or multi-family residential property.
I wanted to be a lender, and the loan must be secured by the property, in the first position.
Short-term financing deal with 1 year term or less.
Loan-to-value of under 80%, based on my own rough numbers.
At least 10% annualized return (10% APR interest).
Invest only $5,000 per property.
I found an investment that fit, electronically signed the required documents, and the deal appears to have completed funding. Here are the results:
Single-family home in West Sacramento, California
Loan is secured by the property, in the first position. Also have personal guarantee from borrower.
6-month term (roughly April 15th to October 15th), with the goal of a quick rehab and reselling of the property.
LTV is 78% per my rough numbers.
11% APR interest, paid monthly.
$5,000 invested.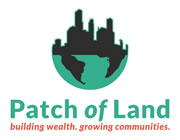 I'm not sure exactly what details of this investment I am allowed to share, so I'll save that part for later. It will be good for you guys to pick apart, but it doesn't really matter for other investors as the project is already 100% funded. I'm just waiting on my first interest payment in May, and hope to be done by October. At the end of the year I will get a 1099-INT.
Here's part of the pitch for Patch of Land:
Patch of Land is a curated real estate debt crowdfunding platform that sources, originates, and underwrites loans to professional, experienced real estate developers. Patch of Land is one of the first real estate crowdfunding platforms. We have been building a strong track record of funded projects and investor returns since 2013. We are considered one of the top 5 real estate platforms by leading crowdfunding publications.

Loan proceeds are used to rehabilitate residential and commercial real estate properties across the country. Loans are secured by the underlying property and personal guarantees from the borrowers. Patch of Land then matches those loans with accredited and institutional investors for funding. Loans are issued for terms of 12 months at rates ranging from 10 to 18% APR, paid monthly to investors.
What I liked about Patch of Land is their stated commitment to individuals provide significant funding and also that many of their borrowers are experienced individual real estate investors. In that way, it's almost a peer-to-peer feel, as opposed to institutional investors providing the cash to large real estate organizations.
Along those lines, Patch of Land recently completed a $23.6 million round of funding, and $3.6 million of that came from SeedInvest, a crowdfunded start-up investing firm. So technically, I could have also been a part-owner of this start-up as well. For now, I'll stick with being a "real estate lender" and maybe I'll add the "venture capitalist" title later. I would like to invest another $5,000 into partial ownership of a commercial property via another crowdfunding site.