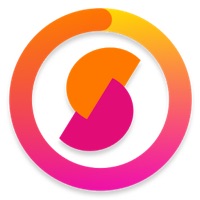 Promo expired early. Marketplace lender Prosper acquired the BillGuard app in late 2015, and has re-branded it as Prosper Daily. Right now, you can get 1,000 free United miles if you register here first with your United MileagePlus number, install the iOS or Android app by 6/30/15 using the link they text you, and then register a new account in the app.
Miles will be posted in 6-8 weeks. United MileagePlus miles currently expire after 18 months of inactivity, so this can be a good way to reset the expiration countdown clock. One per person – I always try to get these types of bonuses for both my spouse and myself.
Prosper Daily highlights:
View all of your bank and credit accounts. You provide login credentials to each account, and they will track all your balances. Like Mint app.
Budget and bill tracking. They analyze your accounts to track due dates and chart your budget and spending.
Free credit score. You must provide additional personal information for this service; I chose not to for now. The score is non-FICO and based on your TransUnion report (I already have that from elsewhere).
As with similar services, they will make money by showing you advertisements based on your personal information.
Fine print:
To be eligible, you will need a valid United MileagePlus® account and you must be a new Prosper Daily app user. Each eligible and participating person may earn miles one time under this offer.

To earn miles for this offer, you will need to download the Prosper Daily app from the Google Play Store or Apple App Store, then register in the app. You can then begin using the app by enrolling to receive your free credit score and connecting the financial accounts you want to track in the app. Download by June 30, 2016 to qualify for the miles offer. […] Award miles earned by an eligible participant will be posted 6-8 weeks after download and registration.