PineCone Research has re-opened their membership with an e-mail to current members. They remain one of the better paying and reliable survey companies, with a payout of $3 (check or PayPal) for each 15-20 minute online survey. The hardest part is getting accepted, as they only take applications intermittently.
Here is an updated application link at Pinecone. (Can expire at any time, so apply now if you're interested!) Looks open to all, but certain demographics will get more surveys. Only one person per household can sign up.
I shared my thoughts on Pinecone and paid surveys in general here. I call them Bored Money – not terribly efficient but you can do it at your leisure and occasionally get to try some neat things like new soda flavors or even a new Sonicare toothbrush.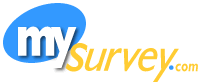 The three survey sites that I have been most active with besides Pinecone are NFO MySurvey, Opinion Outpost, and SurveySavvy. I like it them because they consistently offer me paid survey opportunities, they pay upon request reliably (important!), and they don't mind if I don't do every single survey offered.