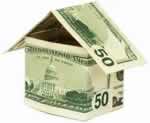 Update March 2020: 30-year fixed rates on 3/4 were at 3.0%-3.25%. If you're looking for some good news to distract you right now, check out refinancing your mortgage. In November 2018, the average 30-year mortgage rate was nearly 5%. Right now, you can find 30-year rates at around 3.25% and lower with zero points. Mortgage rates are at all-time lows again, with the previous lows back in 2016 and 2012 (source):
At these lower rates, millions more homeowners can save money by refinancing rates, even after taking into account the loan fees (source). This is based on industry data on the rates of existing mortgages.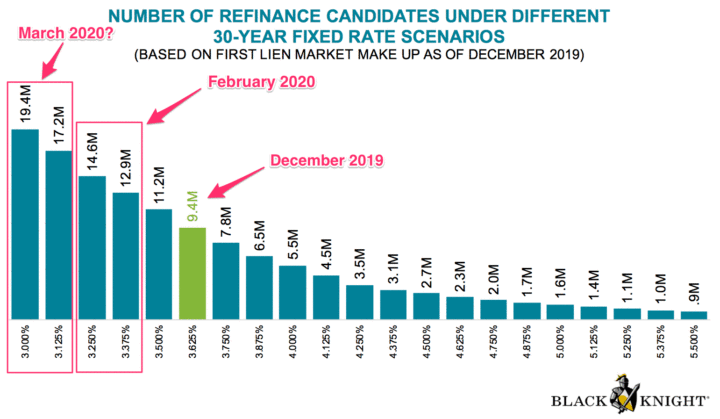 If you are refinancing, try to see if you can lower your rate, how much your lower monthly payment will be, and how long it will take to break even with the refinancing costs. Here is an example scenario from the WSJ:
WHEN IT IS WORTH REFINANCING
– Home buyer puts 20% down on a home worth $266,300, the median home price in January.
– No plans to move soon.
– Pays a 4% rate, resulting in a monthly payment excluding taxes, fees and insurance of $1,017.09, according to LendingTree.
– Dropping to a 3.25% rate would decrease the payment from $1,017.09 to $927.16. The homeowner would save around $90 a month, with exclusions.
– Assuming refinancing costs of $2,000, this homeowner would need to stay in the home for a little less than two years to make it worth the money.
If you are willing to take a slightly higher rate (negative points), you can even get a "no cost" refinance where the negative points cover your refinance costs. This way, your monthly costs go down with no upfront cost at all.
Bottom line. Due to coronavirus fears, interest rates are now at or nearing all-time lows. This also means that millions more homeowners may be able to lower their mortgage rate via a refinance. If you are serious, get an accurate full quote with all the costs involved with a reputable comparison site like LendingTree (tip: they will likely call whatever phone number you choose to enter) or go local and call up your neighborhood broker. If you are just curious, try an "instant quote" that doesn't require any upfront information. If you do like what you see, lock in the rate as they can pop back up quickly.