While looking for more LendingClub P2P loans to fund today, I ran across a couple that was trying to buy a tiny home called a Lodge-on-Wheels. The current model is 10 ft. by 20 ft. and costs $37,900. I thought it was pretty neat to help fund this loan for people trying to achieve financial independence.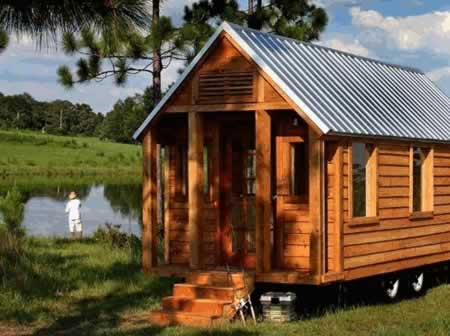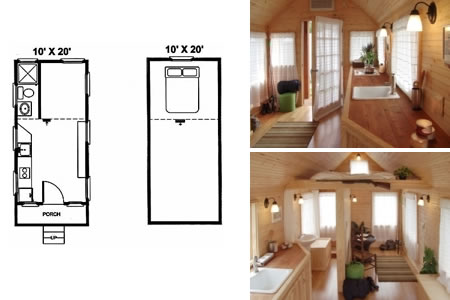 Many more pictures here.
Inspired by her experiences after Hurricane Katrina, owner Julie Martin wanted to design an affordable tiny house that can be easily moved from place to place on a trailer. It is made primarily out of wood, unlike most of the RVs out there, which probably doesn't make it something you want to be moving around all the time. But I love the look and feel of it, much more "homey" to me.
To get started, just park the LoW, plug in an extension cord, and connect a garden house. Some features:
Composting toilet, no sewer line required
Tankless water heater
Microwave/convection oven, 2-burner stove, fridge/freezer
Cedar countertops, and even cedar-walled shower.
Fully insulated
Hardwood (bamboo) floors
Loft for queen-sized bed
Beyond emergency housing, the possible uses for such a place are interesting. The site seems to be catering towards hunters and outdoorsy folks looking for a portable lake cabin. However, as the couple suggests, this could be a permanent home for anyone. You could simply "rent" someone's backyard space and live in it. Find some cheap land and own your home for less than a BMW. If you have the yard space yourself, you could create your own rental property or in-law suite.
This also reminded me of the 250 sf condos in San Francisco that were selling for $279,000. I wonder how much they are selling for now?