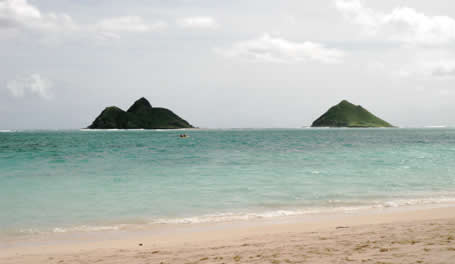 I am currently reading The Art of Non-Conformity by Chris Guillebeau (review coming shortly). In one of the early chapters, he talks about an exercise where you write out how your perfect, idealized day would go in great detail, hour-by-hour. I've read about this method other places, but never actually write it down. As I go into it, I found myself getting really into it and making several changes throughout today. Here goes:
Early Morning
I wake up, naturally, after 8 hours of sleep. Many people don't need that much sleep, but I do. I love waking up naturally, but will set an alarm as a backup, because… I have to wake up the kid(s) and get them ready for school. I still don't have kids, but I really want them.
I make their lunch, and perhaps drop them off at school in my 10-year old Honda if it's close enough. I take the dogs for a walk in the neighborhood park. I then do my exercise for the day. Most days it will be something active and fun, like swimming, bicycling, tennis, or running. To mix it up, sometimes with a buddy or group. Swimming in open water is fun, since I live by the ocean.
Morning to Early Afternoon
I shower and change into shorts and a t-shirt. I work at home and live in a temperate climate, so that's what I wear every day. At the computer, I check the morning's e-mails and do some work. Work consists primarily of reading books and online articles from thoughtful authors (not 24/7 cable news or superficial fluff), and then researching and writing on topics like personal finance, nutrition, web design, or graphic design. I actually only do specific jobs for clients occasionally, because I'm tired of dealing with customers. Writing is so much less stressful. I might also run a small e-commerce website, but nothing that requires constant attention. Part of the year, I teach something small at a local community college.
I only work 4 hours a day. I can do this because I'm smart with money and have saved up a big chunk. Mrs. MMB works half-time as well, still 9-5 downtown, but only 2-3 days a week. With a relatively simple lifestyle, our income still pays the bills with a little left over. Our portfolio is left to grow for "advanced" retirement once the kids are in college and Mrs. MMB quits completely around age 50. I feel like I'll be doing something that earns income until at least 60.
Afternoon
I work until a late lunchtime, and then I take the dogs for another walk. If Mrs. MMB's not working that day, we do this together. She loves to garden and much of our food comes from there. Some days, we walk to a local eatery with the dogs and dine al fresco.
I wait for the kids to come home from school or pick them up. We ate some snacks, then I help them with their homework. Next up: sports, 4-H, girl/boy scouts, or science club or whatever fills up the afternoon. I love being able to spend time with them. We shop every day at a local market for ingredients for that night's dinner, before the after-work rush. Did I mention I never have to go to Costco or any megastores on the weekend?
Evening
Dinner is a family affair. Once a week, the grandparents come over for dinner or we go over to their place, since we live in the same city. After dinner and homework is finished, perhaps a DVD or pre-planned TV viewing. I could say "NO TV!!!", and I'd still like to severely limit TV viewing in the house, but do think there is good content out there. Why not watch it together? Otherwise, we might play a board game or learn about that year's Big Adventure. I am not a fan of video games at all, unless educational and done well.
I used to worry that once I had kids, I wouldn't be able to travel anymore. However, I've been learning about parents who take their kids traveling around the globe for a year or longer. I don't think that's my style. I'd rather visit one single country/region for an entire month during the summer. I call it Big Adventure. Renting a house or apartment for the entire month would be more economical, and we could use that house as a base. During the rest of the year, we could research the country's language and culture to plan out activities.
After the kids go to bed, I'll probably be exhausted as well. If not, I'm sure I'll poke around the internet some more before I pass out.
How would your perfect day go?