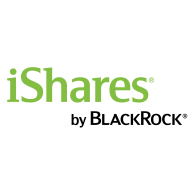 Updated 10/12/16. 18 iShares Core ETFs now trade commission-free at Fidelity. Blackrock announced price cuts to 15 out of its 22 iShares Core ETFs last week. The iShares Core series is their low-cost, index ETF line-up targeted towards buy-and-hold investors. Here are the updated expense ratios, alongside the expense ratios of the closest equivalent ETF from Vanguard for comparison. (Can you tell what their benchmark was?) Numbers are taken from the respective official websites as of 10/8/16.
Category
Fund Name
Expense Ratio
Vanguard Expense Ratio
US Equity
iShares Core S&P 500 ETF (IVV)
0.04%
0.05% (VOO)
iShares Core S&P Total U.S. Stock Market ETF (ITOT)
0.03%
0.05% (VTI)
iShares Core S&P Mid-Cap ETF (IJH)
0.07%
0.08% (VO)
iShares Core S&P Small-Cap ETF (IJR)
0.07%
0.08% (VB)
iShares Core Russell U.S. Growth ETF (IUSG)
0.07%
0.08% (VUG)
iShares Core Russell U.S. Value ETF (IUSV)
0.07%
0.08% (VTV)
iShares Core High Dividend ETF (HDV)
0.08%
0.09% (VYM)
iShares Core Dividend Growth ETF (DGRO)
0.08%
0.09% (VIG)
International
Equity

iShares Core MSCI Total International Stock ETF (IXUS)
0.11%
0.13% (VXUS)
iShares Core MSCI EAFE ETF (IEFA)
0.08%
0.09% (VEA)
iShares Core MSCI Emerging Markets ETF (IEMG)
0.14%
0.15% (VWO)
iShares Core MSCI Europe ETF (IEUR)
0.10%
0.12% (VGK)
iShares Core MSCI Pacific ETF (IPAC)
0.10%
0.12% (VPL)
US Bonds
iShares Core U.S. Aggregate Bond ETF (AGG)
0.05%
0.06% (BND)
iShares Core Total USD Bond Market ETF (IUSB)
0.08%
0.09% (BIV)
iShares Core 1-5 Year USD Bond ETF (ISTB)
0.08%
0.09% (BSV)
iShares Core 10+ Year USD Bond ETF (ILTB)
0.08%
0.09% (BLV)
iShares Core International Aggregate Bond ETF (IAGG)
0.11%
0.15% (BNDX)
Asset Allocation ETFs
iShares Core Conservative Allocation ETF (AOK)
0.24%
n/a
iShares Core Moderate Allocation ETF (AOM)
0.23%
n/a
iShares Core Growth Allocation ETF (AOR)
0.22%
n/a
iShares Core Aggressive Allocation ETF (AOA)
0.20%
n/a
* Note: Vanguard does not have ETF versions of their "all-in-one" asset allocation mutual funds.
Commission-free ETF trades. As of 10/12/2016, all 18 of the primary iShares Core ETFs can be traded commission-free in a Fidelity brokerage account (only the 4 Asset Allocation ETFs are excluded out of the 22 total). Here is the full Fidelity commission-free iShares ETFs list. Fidelity also has their own line-up of index fund options. You can trade all 4 of the iShares Asset Allocation ETFs plus 4 other iShares ETFs for free at TD Ameritrade.
You can also use a broker with free trades overall like the Robinhood app (review) and Merrill Edge which gives you 30 free trades per month with $50,000 in assets across your Bank of America and Merrill Edge accounts.
Bottom line. The demand for low-cost, well-run, index ETFs continues to grow. This move by Blackrock is more about professional money managers, as they'll feel less pressure to move elsewhere due to higher costs due to fiduciary rules. The competition between iShares/Fidelity, Vanguard, and Schwab is making better products at lower prices for consumers. (Side bet: Blackrock will buy Fidelity in the next 5 years.) My personal investments (and lots of unrealized capital gains) are with Vanguard, but new DIY investors can now open an account at any of these three and build their own diversified, low-cost portfolio with no trade commissions.
See also: Schwab Index ETF Expense Ratios vs. Vanguard ETF Comparison