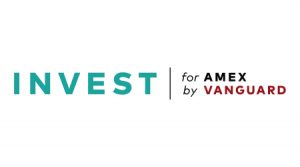 I had to double-check the date when I received the press release for this product to make sure it wasn't April 1st. 🤯 INVEST is a new partnership between Vanguard and American Express, but Vanguard provides all of the financial investment advice. More accurately, Vanguard is paying a credit card company to find new customers and charging those new customers higher prices to cover the marketing costs. Yes, the same Vanguard that made its brand by putting its customers first, selling direct, and not paying sales commissions to financial advisors though big upfront loads on mutual funds. Somebody please create an animated GIF with Jack Bogle shaking his disappointed head. 😞
Another step towards the "New" Vanguard(TM). I wonder how many "consultants" were involved. Ah well, I suppose I should take a closer look anyway.
Annual gross advisory fee of 0.50%. (Waived for the first 90 days.)
Minimum $10,000 to eligible assets to start.
Includes Vanguard's digital advisory platform.
Access to a 30-minute consultation where you can talk with a Vanguard advisor.
If you maintain $100,000 or more in your account(s) managed by INVEST, you get ongoing access to "an unlimited number of advisory phone calls"
Bonus American Express Membership Rewards® points annually based on the average annual taxable assets: 5,000 points for $50,000+, 25,000 points for $100,000+, 50,000 points for $500,000+.
Interest boost on American Express High Yield Savings Account. Get $15 for every $10,000 in average daily balance over the last 12 months (up to $50,000) in your Amex Savings account.
We basically have a few add-ons wrapped around the basic Vanguard Digital Advisor Services (VDAS) product (my review). As a reminder, VDAS sets you up with a model portfolio of low-cost Vanguard index ETFs and charges an annual gross advisory fee of only 0.20% and a lower minimum investment of $3,000.
So let's add on the perks. Everyone gets a one-time 30-minute phone call. Thirty whole minutes! With a real, live human! If you give them $100,000, then you get unlimited phone calls. They don't promise access to certified financial planners or anything specific. But if you had $50,000 to invest, you could alternatively upgrade to Vanguard Personal Advisory Services (VPAS) which also includes access to human advisors and more complex advice. VPAS charge an annual advisory fee of 0.30% on top of the expenses from underlying investments. Add on the estimated 0.05% from a model underlying ETF portfolio, and you'd have 0.35%.
For the bonus points, using a value of of 1 cent per Membership Rewards point, the bonus works out to a $50 value on exactly a $50,000 balance, or 0.10%. But that's a little deceiving because you need $10,000 to open an account. That makes the bonus worth only 0.05%. $250 value on exactly a $100,000 balance is 0.25%. $500 value on exactly a $500,000 balance is 0.10%. So $100,000 is the sweet spot, but the cutoff is a bit severe if you miss it.
For the savings account interest boost, you are adding about 0.15% to the interest rate at the most optimistic on the AmEx online savings account. Their current rate is 0.50% APY. That's about the same as most "high yield online savings accounts", but comparison shoppers can almost always do much better. I wouldn't really consider this a worthwhile bonus since 0.15% is not a significant margin when you don't know if the base rate will stay competitive.
To summarize, the added perks do not reliably offset the higher cost of this product when compared to going directly through Vanguard.
Vanguard, known for not paying commissions to financial advisors…. is paying a commission to American Express. So why are you paying 0.15% to 0.30% more annually than going direct through Vanguard? Well, you should know that up to half of the fees that you pay will go directly into American Express's pocket.
American Express (Amex) will receive a promoter fee in an amount that is up to 50% of the advisory fee that you pay to Vanguard Advisers, Inc. (VAI) if you enroll in INVEST. The promoter fee Amex receives will be reduced by certain costs, including the cost of your advisory calls with VAI Financial Advisors and other benefits that provide an incentive for you to consider INVEST. This promoter fee will be paid by VAI to Amex for so long as you maintain your advisory relationship with VAI.
Is this the most evil thing ever? No. You can always argue that anything that exposes people to investing is good, even if it's a bit more expensive than necessary. I'm still disappointed. Vanguard was different because it was boring with little advertising and letting the product sell itself.
Bottom line. INVEST has Vanguard's robo-advisor at its core but with a higher costs and added perks. The added perks do not reliably offset the higher cost of this product when compared to going directly through Vanguard. The reason for this is that… wait for it…. costs matter. Vanguard has to pay American Express a cut of half of your fees forever for this marketing relationship, which eventually lowers your returns as an investor. I wonder what company taught me that?!