Here's a chart from a Morninstar article on dividend stock ETFs that caught my eye. It shows the historical relationship between the yield on 10-year US Treasury bonds and the dividend yield on the S&P 500. I am not convinced that this means one should overweight dividend stocks over bonds, but it does provide some historical perspective. The last time the yield differential was around zero was in the 1950s.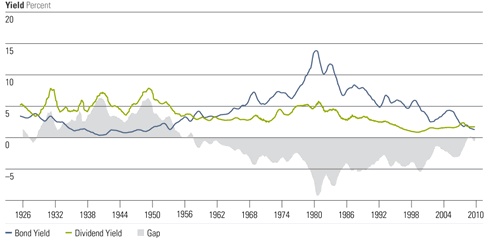 Click to enlarge. Source: Morningstar Analysts
Since we are talking about such long time periods, let me throw in this chart showing (ready for this?) the rolling 10-year average annual inflation adjusted total return for the S&P 500 from 1926 through the end of 2011. Credit to Quant Monitor.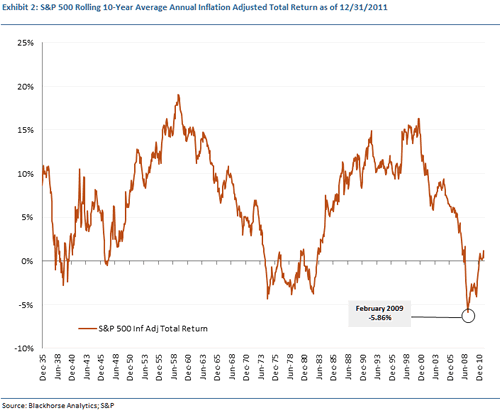 Click to enlarge.