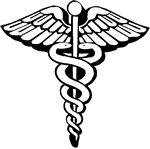 The Wall Street Journal recently published (paywall?) a chart showing how the average cost of employer-provided health coverage for a family has changed from 1999-2017. The total average annual cost was $18,764 for a family and $6,690 for an individual in 2017. The data source is an annual poll of employers performed by the nonprofit Kaiser Family Foundation along with the Health Research & Educational Trust, a nonprofit affiliated with the American Hospital Association.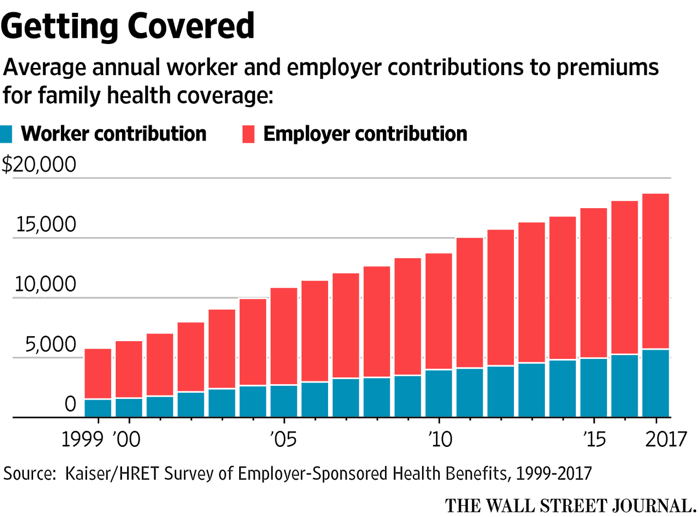 In very rough terms: a single adult is ~$500 per month ($6,000 per year), and a family is about $20,000 a year. These numbers agree overall with the preliminary health insurance quotes that I have gotten for my own family.
In addition to the rising premiums, the average annual deductible is now over $1,200 for a single worker.
The implications for an prospective early retirees are obvious. How are you going to cover this huge expense? Here's a quick brainstorm of options. Spoiler alert: There is no easy fix.
Use an Affordable Care Act (ACA) plan and get a subsidy if your income is low enough to qualify. Do a lot of reading, then hope it doesn't change?
Plan ahead with a job that offers health insurance benefits in early retirement (don't have to be a certain age). You'll probably have to hunker down with the same employer for a number of years.
Save enough money (or create enough income) to pay for health insurance premiums. Try a managed-care system like Kaiser for a low-cost HMO plan.
Find a part-time job that you both enjoy and offers health benefits.
Run a part-time side business that earns enough profit to cover health insurance costs. Look for potential group discounts or tax breaks that are available as a business instead of a consumer.
Now and later, look for a high-deductible health plan (HDHP) and fund a Health Savings Account (HSA) due to the tax advantages.
Join a direct primary care arrangement or health care sharing ministry that is exempt from ACA.
Extend your current employer coverage for up to 18 months through COBRA (check cost).
Move to a foreign country with reasonable and transparent cash pricing.
Am I missing anything? Right now, we have #4. My family's future plan is a mix of #1, 3, and 5. However, #5 could push us over the income limits for #1.