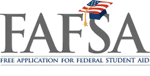 There was a discussion on Bogleheads recently about giving money to grandparents so that could invest in a 529 college savings plan for their grandchildren. While it brought more light on what I think is a flawed financial aid system, it also presented a learning opportunity for me and any parent with college-bound kids.
The idea was that if a 529 plan is owned by someone other than the parent or child (e.g. aunt/uncle, grandparent), the plan will not be considered as an asset for financial aid purposes. It won't be a parental asset, and it won't be a student asset. This, in turn, will lower your "expected family contribution" and increase the possibility of receiving financial aid. Loophole! Note that this holds for the popular FAFSA, but not schools that use the CSS Profile, which requires you to list all 529 plans with the student as beneficiary.
However, there is a catch. If a qualified education benefit such as a 529 plan distribution is not reported as an asset on the FAFSA, then those distributions are reported as untaxed income to the beneficiary on the subsequent year's FAFSA. (You must fill out a new one every year.) As a result, next year's financial aid eligibility for the student can be significantly affected.
Still a loophole, just smaller. So what can you do? If a grandparent has money in a 529 plan for your child, they should delay taking a distribution until the student's senior year in college, so next year's financial aid picture won't matter. (Assuming no graduate school or that you won't need aid there.) According to Finaid.org, technically you can take the distribution any time after January 1st of the junior year in college.
Theoretically, the grandparents could fund a quarter of the undergraduate education this way, without the assets in their 529 plan ever counting against any financial aid eligibility. I never knew this, but it's true unless future legislation changes it.
Sources: FinAid.org, The Guide to Federal Student Aid