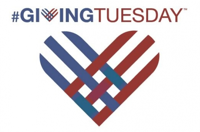 Our next re-branded day is Giving Tuesday, which this year falls on November 29th, 2016. After you've celebrated Thanksgiving and then survived Black Friday, Small Business Saturday, and Cyber Monday, the focus is back on helping others less fortunate than you. You optimize your earning and your spending, now here's some final tips to optimize the positive impact of your charitable giving.
Check if your employer will match the charitable donations of employees. If you're not sure, try this lookup tool from DoubleTheDonation. Most of these programs don't require you to actually give on a specific day, but you may want to start the process today so you don't forget in the holiday rush.
PayPal 1% Donation Match + Waived Transaction Fees. From 11/29 through 12/31/16, PayPal will add 1% to donations that you make through the PayPal Giving Fund. In addition, PayPal will not charge any transaction fees to you or the charity itself (which is not true of most other charity payment networks). The minimum donation is $10.
You must use your PayPal account. As far as I can tell, you can link up any rewards credit card of your choice and use that as the funding source. Your donation will technically be given to the PayPal Giving Fund, an IRS-registered 501(c)(3) nonprofit organization, and then disbursed to your selected nonprofit. It will still be tax-deductible to the extent allowed by law. Other donation portals do this re-routing as well.
The only catch is that the charity has to participate in their PayPal Giving Fund, so it may not include your charity of choice.
Having trouble deciding where to give? Here are some charity comparison sites that will help you pick where to send your help.