Posting has been light due to a short vacation, but should pick up again next week. Here's a funny piggy bank I found at a small gift shop: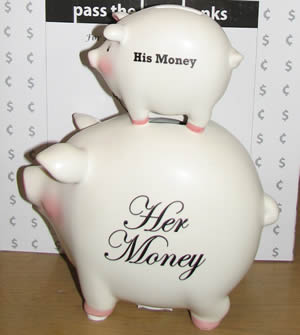 Guess where all the money ends up… Okay, not everyone with me found it funny. 🙂 It is certainly sexist, although there was also a version with "Mom & Dad" on top and "Kids" on the bottom. Some other amusing piggy banks:
"Nest Egg" Bank
Literal, yet fashionable, don't you think?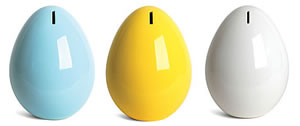 Ctrl-Alt… Save?
I don't quite understand how this is supposed to be clever since there is no "Save" key, but the geek part of me still wants one.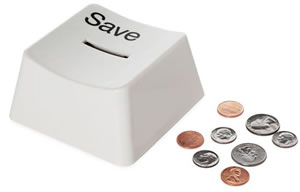 Tamagotchi Bank
Remember virtual pets? Well now you can have a virtual family, which you watch grow by putting money inside this piggy bank! No wonder Japan has such a high personal savings rate…