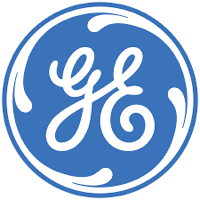 Every time a large corporation stumbles, you will see something along these lines: Having Too Much Employer Stock in Your 401(k) Is Dangerous. That doesn't prevent it from being solid advice. The best advice bears repeating.
Why? If your retirement savings are heavily concentrated in your employer stock, you human capital and your investment capital are directly linked. If your company falters, then you can lose both your job and your retirement security. Past examples include Enron, MCI Worldcom, and Tyco. Remember that any individual stock can go to zero.
In a large, multinational corporation, even a mid-level executive simply won't affect the bottom line that much. You could be doing a great job, but what if the top brass commits fraud, takes on too much debt, or otherwise mismanages the company.
This time around, it is General Electric (GE). Per Morningstar data, $100,000 invested in GE stock on January 1st, 2017 would be about $47,000 today. Over the same period, $100,000 invested in a S&P 500 index fund would be about $124,000. That's a gap of over $75,000 on a starting balance of $100,000. GE may recover eventually, but even that won't help a retiree who needs the money now.
The Fortune article provides a list of other large company 401(k) plans that have heavy allocations to their own stock. Some of these are highly-respected companies, but then again so was GE.
Sherwin Williams (62%)
Colgate Palmolive (56%)
Exxon Mobil (54%)
Lowe's Home Improvement (50%)
PACCAR (50%)
Dillard's Department Stores (48%)
Chevron (44%)
McDonalds (39%)
Costco (38%)
Cerner (37%)
In my opinion, things are different if you are a majority owner of a small, private business. Yes, you also have a lot of eggs in one basket, but you directly control that basket! In addition, your upside could be much, much greater.
Consider that Vanguard charges money for financial advice through their Vanguard Managed Account Program (VMAP). When they analyzed the before-and-after results from actual participants, they found that their biggest impact was simply helping people reduce their exposure to company stock. They found that 12% of participants initially had a concentrated position of 20% or more in employer stock.
If you're reading this, you can implement this advice for free! Do not invest more than 10% of your 401(k) plan in company stock. Consider reallocating funds into a low-cost, diversified index fund or other similar alternative. (Companies themselves are not allowed to exceed 10% in company stock for pension plans.)