Over the long weekend, a few conversations rekindled my curiosity about gaining a Certified Financial Planner (CFP) designation. Now, I really don't want to be a financial planner. I'm quite happy with my current career right now. I primarily want the CFP knowledge to help me manage my own finances, but to be honest I might be willing to pay a little extra to put the initials after my name.
According to the CFP website, the three main steps are (1) the education requirement, (2) passing the exam, and (3) the 3-year experience requirement. The education requirement can be fulfilled by a $2,000 online course that takes 6-8 weeks, or can be skipped if you are a CFA, CPA, ChFC, or CLU already. The exam costs $595 to take. The 3-year experience requirement is the most difficult for me, as I won't have time to rack up 6,000 hours of "experience in the financial planning process" unless writing this blog counts. Annual renewal fees are $325 a year.
What if I just want the education at the lowest cost? There are several online CFP Board-Registered programs each with their own curriculum, but they tend to share the same six overall course topics. Both Boston University and UCLA Extension make their textbook lists public. 6 courses times 6 textbooks times ~$110 a textbook = $660. But we all know that publishers like to simply do some light housekeeping and pop out a new edition every other year to force students to pay up. The older edition usually at least 95% the same, but at a fraction of the new price. I took the BU textbook list and went comparison shopping:
Introduction to Financial Planning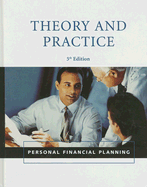 Personal Financial Planning Theory and Practice, Dalton
6th edition (2009) costs $125 new at Amazon
5th edition (2008) costs $30 used at Half.com
Risk Management and Insurance
Introduction to Risk Management and Insurance, Dorfman
9th edition (2007) costs $157 new at Amazon
8th edition (2004) costs $2.50 used at Half.com
Investments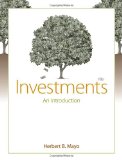 Investments: An Introduction, Mayo
10th edition (2010) costs $183 new from AbeBooks
9th edition (2007) costs $7 used from Half.com
Tax Planning
Prentice Hall's Federal Taxation 2012: Individuals, Pearson
2012 edition costs $155 new from Amazon
2011 edition is $55 used from Half.com
(I can see the benefit of having the most up-to-date tax book, but it's not like I'm going to buy the latest version of this book every year. I'd just try to keep up with any changes.)
Retirement Planning and Employee Benefits
Retirement Planning and Employee Benefits for Financial Planners, Dalton
6th edition (2010) is $75 new from Amazon
5th edition (2008) is $18 used from Amazon Marketplace
Estate Planning
Fundamentals of Estate Planning, Fontaine
12th Edition (2010) is $67 used from AbeBooks. (Couldn't find it new?)
11th Edition (2008) is $4.20 used from AbeBooks.
Adding up the used prices for these 6 books, the total comes to about $120 (plus shipping and taxes, used prices change regularly). This seems like a more economical way to achieve the knowledge for the DIY set. Chances are, you could even use them with an official course if you really wanted to.
I'd be willing to bet that I could read through these previous editions of textbooks and pass the CFP exam. It's 10 hours long, but I read that it's also all multiple-choice. I wish I could try. However, it appears that just to sit for the exam, I must pay for a $2,000 course that seems to primarily consist of some online videos. I can definitely see the benefit of videos for audio/visual learners though, as I'm sure the textbooks can be pretty dry stuff.