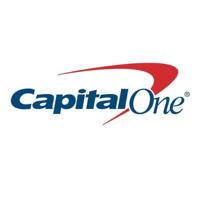 Capital One is running a $350 bonus for new 360 Checking accountholders. There was a similar $400 bonus back in 2020, but this is still a relatively good bonus. Note that if you have or had an open checking account of any type from then on or after January 1, 2021, you're ineligible for the bonus. Here are the details:
Open a 360 Checking account between 12:00 a.m. ET on August 2, 2023 and 11:59 p.m. ET on October 18, 2023. When you open your account, ensure you enter in the promotional code BONUS350 in the Promo Code box.
Set up and receive at least 2 qualifying direct deposits each of $250 or more to your 360 Checking account within 75 days of account opening. A Qualifying Direct Deposit is a regular periodic payment, such as salary, pension, government payments (for example, Social Security), or other monthly income that occurs as an Automated Clearing House (ACH) or Real-Time Payment network credit from your employer or an outside institution. ACH credits or fund transfers initiated via the Capital One website or mobile app and wires are not considered a Qualifying Direct Deposit.
The bonus will be deposited into your account within 60 days after you have completed the requirements above. This 60-day period begins the day after your second Qualifying Direct Deposit has been posted to your account.
Selected fine print:
If you have or had an open 360 Checking, Simply Checking, Total Control Checking or Money Teen Checking account as a primary or secondary account holder with Capital One on or after January 1, 2021, you will be ineligible for the bonus. If your account is in default, closed or suspended, or otherwise not in good standing, you will not receive the bonus.
(This can be a good reason to close your idle bank accounts.)
Their definition of direct deposit sounds pretty broad, but I don't know what exactly will work. Usually, I would try a transfer from a brokerage account if possible, as opposed to another online bank.
The 360 Checking account is similar to many other online checking options. There is a rather disappointing 0.10% APY interest rate, and nothing special other than the ability to link easily with 360 Savings. Highlights:
No monthly fees, no minimum balance required.
0.10% APY on all balance tiers, as of 8/7/2023.
Remote check deposit via app.
In addition to their own ATMs, Capital One uses the Allpoint ATM network for fee-free ATM access.
You can use your 360 Savings as the overdraft backup source of funds.
A pretty generous checking bonus if you are eligible, but not that attractive long-term unless you already prefer using CapOne 360 Savings.