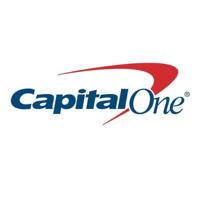 Capital One 360 has a new special 11-month CD at 5.00% APY. Note that unlike many other 11-month CDs, this one does have an early withdrawal penalty of 3 months of interest, and it looks like they will eat into principal if you withdraw in the first 3 months. There are also no partial withdrawals:
Can I withdraw my money before the CD term is over?

You can always decide to withdraw your money early. However, like with any CD account, there is a penalty for withdrawal prior to the end of your CD term. For 12 month CD accounts (or less), the penalty for withdrawing early is 3 months of interest. For CD accounts longer than 12 months, the penalty for withdrawing early is 6 months of interest. You also cannot make a partial withdrawal during your CD term.

Can I lose money in a CD account?

CD accounts like a 360 CD grow at a fixed rate over a set period of time called a term. This "set it and forget it" approach, and the fact that your money is FDIC-insured up to allowable limits, make CD accounts among the lowest-risk investments and they will not lose value. The only risk of losing money is if you make an early withdrawal from your 360 CD, where you would face a penalty of 3 to 6 months of interest depending on the term of your account.
I don't know what the future holds for interest rates, up or down, but right now it is a top rate for a CD where you are locked in for about a year. For comparison:
Thanks to the readers that sent this one in. Rates quoted as of 2/2/23.