I got three e-mails with this same question yesterday! Mostly, people want to either participate in balance transfer arbitrage or grab a few new rewards cards.
To start off, we must realize that all credit scores are based on secret formulas, supposedly generated by supercomputers and mountains of data to accurately predict our creditworthiness. This results in companies like FICO never truly revealing the ingredients to the secret sauce, otherwise we could just do it ourselves and they'd have nothing to sell.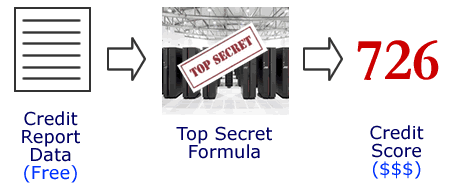 In other words, nobody truly knows the answer. Now, I have never read anything official that specifically listed "number of credit cards" as a negative factor in scoring. We can only examine what they have revealed and try to read between the lines. For example, FICO has previously released this breakdown: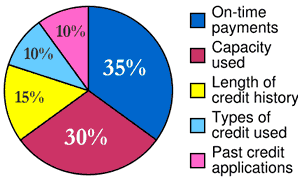 Some of these aren't related at all to the number of credit cards you have, such as "on-time payments" and "mix of credit used".
Capacity used – This simply means how much of your available credit you are using, sometimes referred to as utilization ratio. If you're maxed out on all your cards, obviously that's not a good sign. If anything, having more credit cards would mean more available credit would lower this your utilization ratio and be a good thing. Now, individual creditors might balk at someone having too much available credit, but it doesn't appear to factor into the FICO score.
Length of credit history and past credit applications – To be specific, not the only length of your oldest line, but also the average age of all your accounts matters. Continuously opening new credit lines will hurt your credit score. At the same time, having a lot of old cards can "anchor" your average account age as well. For example, if I already have 20 cards averaging 7 years old, adding another new credit card won't make that average budge hardly at all. Again, we see that if anything, having a lot of cards might actually be helpful. (This is why I also don't cancel credit cards unless it's profitable to do so.) However, opening a bunch of cards all at once is also an indicator of desperation, so I limit myself to about 3-5 credit cards per rolling 6-month period (for profit and more profit).
Another source of information is the FICO Score Estimator from myFICO. Here, how many credit cards you have is the first question asked! Uh-oh. But again, I think the first two questions mainly help determine your average account age. It's also a filter as you need at least one card that is 6 months old for the estimator to work. If you look at all 10 questions you'll see many parallels with the pie chart factors.
Finally, there is personal experience. I have over 20 credit cards (average is ~10 per consumer) and have seen no indication that having too many credit cards makes my score any lower. When not in 0% debt, my score is excellent. Therefore, if you ask me, having too many credit cards may give people too much temptation or too much clutter, but based on the evidence available I don't believe that having too many cards by itself lowers one's credit scores.