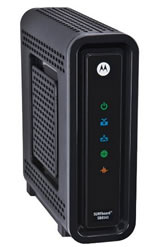 Recently it was time again to haggle my cable bill (I still get a steady stream of success story comments on that post). Actually, I ended up just switching to DSL as I'd been having some ongoing speed issues with my cable internet. I'll take the one-year discounted deal from DSL, and then when I go back to broadband cable I'll sign up for whatever special offer they have then.
I'm not the only one. Here's a Vox article "Here's the secret to getting a lower cable bill" which supposedly talks to ex-Comcast customer service reps and offers the following tips:
"It pays to play hardball," says a customer service representative who worked at an Oregon call center from 2002 to 2009. "Threatening to cancel will get you further than outright asking for a discount."
Asking to talk to a manager could actually backfire, as managers may not be judged based on customer satisfaction metrics like regular customer reps. You just want to reach retention specialists.
People in Comcast's "retention" department are rewarded based on their success at getting you to keep your service without giving you a big discount. So they're going to do their best to get you to change your mind for free.
Retention specialists only have a limited number of discounts to hand out to folks. If you can't seem to get one, that specific person might not have any left. Call back and try again and you might get someone with discounts left. But don't call too many times, as they track your calls.
And here is a Business Insider video with basically the same idea, but maybe the nice production value will convince you that haggling is a legitimate customer tool. 😉 As Wayne Gretzky said, "You miss one hundred percent of the shots you don't take." Your mega-corp internet provider won't just hand you a discount worth $100+, but they might if you just ask.