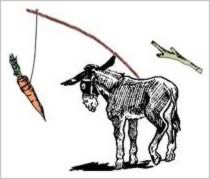 We all have financial goals that we want to reach. Some of us do better with a reward attached to reaching our goal (carrot), while others may actually try harder if trying to avoid a punishment (stick). We are motivated by personal desire, by our family, by our friends… but how about a website?
For the those that need that extra bit of discipline, check out Stickk.com, which lets you create a "commitment contract" which have real penalties attached to them. For example, you could commit to saving an extra $150 each month in a separate savings account for 6 months. You could set a penalty of $250 if you don't follow through – send to a friend, enemy, or donated to an organization that you dislike (NRA, PETA, whatever… dubbed anti-charities).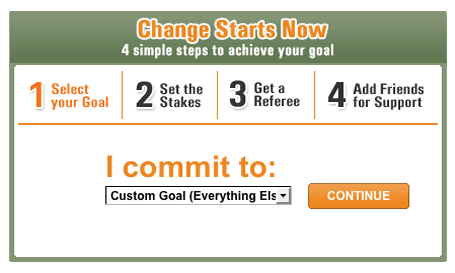 The site is serious, and started by economics professors who all agree that incentives make the world go 'round. You choose a third-party referee (input their e-mail), as well as give them your credit card information. If you don't follow through, your card is charged!
If you do better with carrots, you can always set that up yourself. If you reach your savings goal, go out and get a manicure or a nice steak dinner.