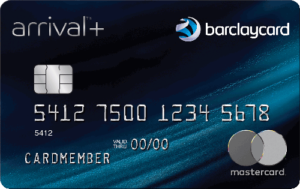 Barclaycard recently started a "Barclaycard Travel Community" at BarclayCardTravel.com. Although it's obviously another "social media" attempt to promote their new Barclaycard Arrival Plus World Elite MasterCard (actually a pretty good travel card with 2% rewards), you do earn "Participation Miles" for sharing your travel stories and tips:
Completing a profile will earn each Member 500 miles; a profile is considered complete when the following information is added: 1) the City and State in which the member lives 2) At least one travel interest is selected 3) at least one travel companion is selected 4) at least 1 travel style is selected 5) at least 5 cities are added to the "My travels" map
Members earn 200 miles for each travel story that is posted.
Every time the story that is authored by a member is kudoed by another member, the member will receive 10 miles.
The points earned directly transfer over the miles balance on your Arrival World card (500 = $5 travel credit, or non-cardmembers can get a $25 Amazon.com gift code each time they accumulate 2,500 miles).
Here is how to link up your Barclaycard Arrival card taken from member Emeritus:
1. Login via Barclaycardus.com
2. On the right side, look for "Earn More Miles" banner and click.
3. At the bottom of the registration page there's a link "Already a Travel Community member? Link your account today." Click that and submit.
I got the initial 500 miles pretty easily (miles post a day later), and $2 worth of miles for each post isn't too bad if you like sharing (and maybe have some old stuff on your personal blog or something). I gave out some kudos as well – some of the stories are good but some are pretty pointless.