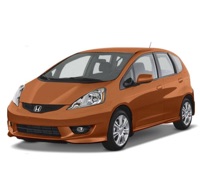 Here's a big Auto Parts Class Action lawsuit with over $1 billion in total settlements across many different suppliers. The lawsuit claims that multiple auto parts manufacturers conspired together to keep their prices high ("price-fixing"). This was serious, as some automotive executives were actually sentenced to prison terms. If you bought or leased a new vehicle, or bought replacement parts at any time between 1995 and 2018, you could be eligible for compensation. Thanks to reader Gary for the tip.
To get monetary compensation, you'll have to live on one of the following states per Car and Driver (emphasis mine):
Consumers in the following 30 states and the District of Columbia are eligible for some kind of compensation: Arizona, Arkansas, California, Florida, Hawaii, Iowa, Kansas, Maine, Massachusetts, Michigan, Minnesota, Mississippi, Missouri, Montana, Nebraska, Nevada, New Hampshire, New Mexico, New York, North Carolina, North Dakota, Oregon, Rhode Island, South Carolina, South Dakota, Tennessee, Utah, Vermont, West Virginia, and Wisconsin. States not on the list do not have laws permitting recovery of funds in antitrust cases for indirect purchasers, according to a plaintiff's attorney.
An actual award amount is not given as it depends on how many people file a claim. I don't see a deadline for filing a claim right now, but there is a deadline of July 13th, 2018 if you want to exclude yourself from the settlement class.
The car list looks like it includes most new vehicle makes and models since 1995. I started filling out the claim form and they require VIN number and documentation of purchase. I looked through their FAQ and couldn't find exactly what kind of documentation they were looking for. I'll have to dig that up later. You can upload a PDF or snail mail them the proof.
Bottom line. If you've bought or leased a new vehicle, or bought replacement parts at any time between 1995 and 2018, you could be eligible for this auto parts class action. That covers a lot of people, but you'll also need to provide documentation of purchase. Expect to file a claim now, forget about it after a few years, and then a check will show up one day. (Hope you don't move soon!)