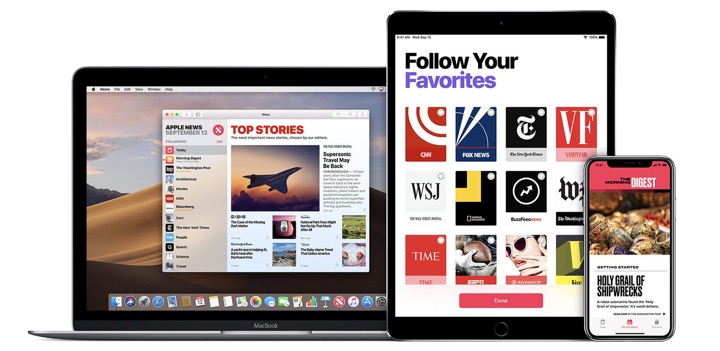 If you read a lot of finance articles online, you're probably as tired as I am of running into paywalls. Even though I already pay for subscriptions to the New York Times, Wall Street Journal, and Bloomberg Businessweek (paper magazine!), I'm still getting bounced all the time. Apple News+ gets you access to "selected" articles from a lot of the big names, and right now you can get a 4-month free trial from Best Buy. Just "buy" it and they'll send you a special link. Technically that's a $40 value. Returning subscribers can still get a 3-month free trial. Much better than the standard 1-month free trial.
Unfortunately, it only works through the News+ app on Apple devices (iPhone, iPad, iPod touch, or Mac) and not Android or PC devices.
Wall Street Journal
Barron's
Bloomberg (very limited)
Bloomberg Businessweek
Washington Post
Morningstar Magazine
The Atlantic
Vox
I'm just a few days in, but I am liking it more each day. There is a bit of hassle because you have to read the articles within the app, but you can search by keyword and usually find the specific article that you're looking for after hitting the paywall on your web browser. Very satisfying.
I still don't know if I'd pay $10 a month, but I am warming up to the idea if I can fully drop some of my other subscriptions. The free trial may work on me!
Note: It does set you up for auto-renew automatically at the end of the trial, BUT you can cancel the trial right after signing up, and still get to enjoy the entire free trial without worrying about the auto-renew.
You can also get a 3-month free trial of Apple TV+. New and returning Apple TV+ subscribers. Might need to catch up on my Ted Lasso.