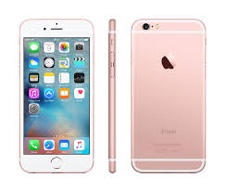 In case you missed it, Apple disclosed that their operating system slows down the phone in some cases if the battery gets too old. As part of their official explanation and apology, Apple has reduced the price of a OEM battery replacement to $29, cheaper than even most third-party repair shops.
Apple is reducing the price of an out-of-warranty iPhone battery replacement by $50 — from $79 to $29 — for anyone with an iPhone 6 or later whose battery needs to be replaced, available worldwide through December 2018.
If you're frugally nursing an older iPhone, this is a good opportunity to spend $30 and improve your daily performance and improve battery life. If you sell your phone later on, you might even note the battery replacement date and reclaim some of that cost. This offer should be most appropriate for 6/6 Plus, iPhone 6s/6s Plus, or iPhone SE users as they are most likely to be out of warranty and old enough to benefit from a new battery.
The announcement said availability would start late January 2018, but Techcrunch says this is available now, so go ahead and set up those Genius Bar appointments. I confirmed this online just now with our iPhone 6:

If you make an appointment at an Apple Store and they have the battery in-stock, you can usually have it done in less than an hour. (Ideally you'll just shop or eat.) You can also chose to have them mail a box to your home, where you'll pack up your phone and they'll send it back in 5-9 business days.
In addition, third-party site iFixit has reduced their DIY battery install kits to $29 or less. This can be a good alternative you are impatient or have an older iPhone 5/5s/5c (plus a steady hand).