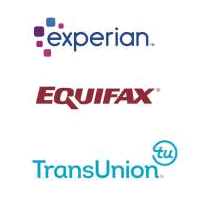 AnnualCreditReport.com remains the official government-mandated source of free credit reports. Usually, you can only request a free copy of your credit report every rolling 12 months from each credit reporting company. For example, if you request an Experian report in April 2020, then you must wait until April 2021 to request another Experian report. You could also spread things out by staggering requests, for example Experian every April, Equifax every August, and TransUnion every December.
From now until April 2021, you can request all 3 major credit reports as often as once every week. That works out to 150+ reports in the next year. See press release. You were already able to request additional credit reports due to a qualified event like a job loss, but now you can just get one for any reason.
During these times of COVID-19, accessing your credit is important. That's why Equifax, Experian, and TransUnion are now offering free weekly online reports through April 2021.
This higher frequency may also come in handy for anyone who has requested some relief on their mortgages, auto loans, student loans, credit cards, and so on. If you agree to a forbearance or some other OVID-related relief agreement with your lender, you will want to make sure that your credit reports are still marked as current and that your credit will not be adversely affected as part of that agreement.
Free full reports whenever you need are useful. However, instead of having to manually request a report every time, I will stick to my existing credit monitoring system: Free Credit Scores From All 3 Major Credit Bureaus + Free Credit Monitoring + $50k in Free ID Theft Insurance (No Credit Card Required)