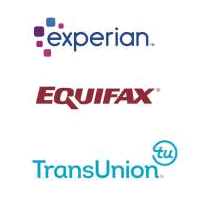 Extended again through 2023. AnnualCreditReport.com remains the official government-mandated source of free credit reports. Usually, you can only request a free copy of your credit report every rolling 12 months from each credit reporting company. For example, if you request an Experian report in September 2022, then you must wait until September 2023 to request another Experian report. You could also spread things out by staggering requests, for example Experian every April, Equifax every August, and TransUnion every December.
From now until December 2023, you can request all 3 major credit reports as often as once every week at no cost for any reason. Consumer Reports called out that the weekly reports were set to expire at the end of 2022, and this 9/23/22 press release confirmed that they would extend it by another 12 months.
The three nationwide credit reporting agencies – Equifax® (NYSE:EFX), Experian (LON:EXPN) and TransUnion (NYSE:TRU) – are taking joint action to continue offering free weekly credit reports to consumers in the United States through the end of 2023.
This higher frequency may also come in handy for anyone who has requested some relief on their mortgages, auto loans, student loans, credit cards, and so on. If you agree to a forbearance or some other COVID-related relief agreement with your lender, you will want to make sure that your credit reports are still marked as current and that your credit will not be adversely affected as part of that agreement.
According to Consumer Reports, mistakes on credit reports are the No. 1 consumer complaint so far this year.
Last year, CR asked a panel of nearly 6,000 volunteers to review their credit reports for mistakes. In almost a third of cases, participants found at least one error.

And in a January 2021 CR nationally representative survey (PDF) of 2,223 adults, 12 percent of people who had ever checked their credit report said they found at least one mistake.
In addition, Consumer Reports offers the following advice if you need to file a dispute for a correction:
Create a paper trail. Tempting as it may be, don't file the dispute online, because that doesn't provide a written record that you can rely on later if needed. And avoid the standardized online forms provided by the credit bureaus, which might oversimplify your dispute by requiring you to choose among predetermined check boxes. Further, by submitting your dispute online, you could unwittingly waive your right to sue as an individual or in a class action. Instead, write a letter explaining the problem. Use this sample letter from the CFPB (PDF).
Free full reports upon manual request are nice, but I have been quite happy with my "suite" of additional services that continuously and passively monitor my credit reports for new credit inquiries and other changes.