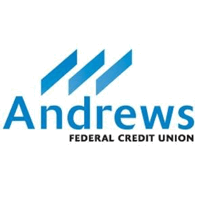 Andrews Federal Credit Union has a few share certificate specials that may be of interest. Thanks to reader Mark for the tip.
Each individual member limited to one Special 6-Month Certificate during the promotional period. Must be funded with new money OR the member must have a checking account, debit card, and direct deposit of $750 or more per month. All special share certificates have a $1,000 minimum opening deposit and $250,000 maximum balance. Early withdrawal penalty is 90 days of interest.
Military or federal agency affiliation is not required to become a member or open a certificate. Anyone can join via the American Consumer Council. Check out my Andrews Federal Credit Union Application and Account Opening Review for details.