Amazon Explore allows you to virtually "travel" and explore a new place with your own personal tour guide. There are tours, educational classes, interactive shows, and personal shoppers. For the tours, it appears that you get the equivalent of a Zoom/FaceTime/WebEx call with someone who actually lives in Australia/Venice/Tokyo and they take you around in an interactive experience. Currently, Prime members can get their first live virtual experience free (up to $50 value) with promo code FREEFUN.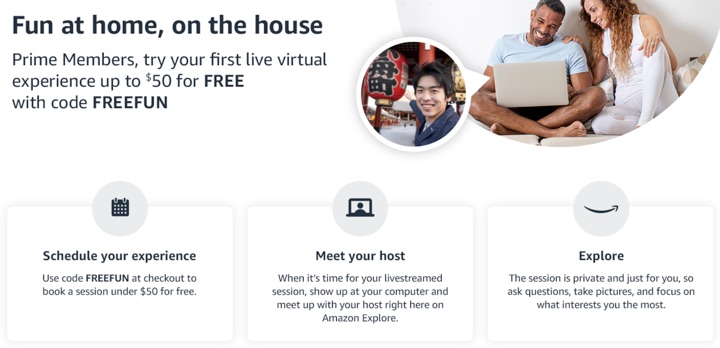 You pick the specific time and date at the time of purchase. Since it is live, be aware that your experience may be in a very different time zone. Here are some quick links that caught my eye:
I hope the kids like their private magic show!
Hat tip to Doctor of Credit.