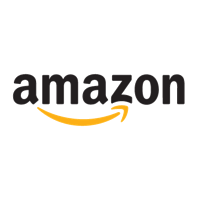 Here are a couple of quick Amazon promotions before I sign off for the weekend:
Amazon Warehouse Deals $10 off $50. Get $10 off a $50+ purchase at Amazon Warehouse with coupon code EARTH10. This is where Amazon sells their open-box and pre-owned products. Basically, stuff other people returned. I've bought a few things without issue.
Here's a link to the Kitchen goods and Electronics sections. Offer expires at 11:59 p.m. (PT) 4/22/2017. Offer only applies to products sold by "Amazon Warehouse Deals."
Amazon Student $15 off $40. Have a .edu e-mail address? Sign up for a free 6-month trial of Amazon Student and get a $15 off $40 coupon with the promo code PRIMESTUDENT. How to redeem the offer by 4/16:
1. Log in to your Amazon account.
2. Select at least $40 in products (but not digital content) sold by Amazon.com or Amazon Digital Services LLC, not sold by a third-party seller or other Amazon entity (look for "sold by Amazon.com" or "sold by Amazon Digital Services LLC" on the product detail page), and place the products in your Shopping Cart.
3. Enter the code "PRIMESTUDENT" at checkout in the "Add a gift card or promotion code" field.
4. The $15 discount will then be applied.
Amazon Prime Student gets you the free 2-day fast shipping, video streaming catalog, and other exclusive discounts. After the trial ends, you get 50% off the full Prime membership cost for four years or until you graduate, whichever comes first. If you qualify, it's worth signing up.
Alexa $5 promo code with $25 gift card purchase. Get a $5 promo code if you order a $25 gift card through Alexa. Also, get another $5 promo code when you re-order a previous purchase via Alexa. You can use Alexa through Fire TV and other devices now.