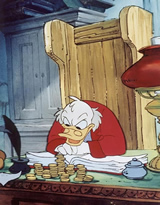 After reading my most recent net worth update, some of you must be wondering why I'm putting so much money into retirement accounts like 401k's and IRAs, especially given my mid-term goal of buying a house in a year or so. I mean, I can't touch this money until I'm almost 60 without penalty, right? And we'll need some taxable funds to draw from if we want to retire earlier than that. What's up?
My reasoning is that I'm looking ahead to the future where both my wife and I will most likely earn six-figure incomes. Because I want to keep our lifestyle simple and reach our long-term goal of an early retirement, we'll easily be maxing out all the tax-advantaged accounts available to us then, so I want to stick as much into these accounts as possible now.

As I see it, in the future we'd be ineligible for Roth IRAs or deductible Traditional IRAs, so we'd only have 401ks. Assuming we both have 401ks, we'd contribute the max each ($15,000 for 2006) for a total of $30,000. Let's say with employer matches we get another $5,000. We plan on saving a lot more than that. 🙂 Accordingly, we'll have money left over to place into regular taxable accounts later on. Also, I like the idea of "getting our on money in" our retirement accounts as early as possible to let the wonder of compounding do its magic.
But back to the house downpayment. Honestly, I don't want to put too much down for the downpayment unless we need it to get a great rate. We can always increase our payments to principal later. Still, I think we can still reach $75,000-$100,000 in savings by the time we have to buy a house. If we really, really need it, we can pull another $18,000 out of our Roth IRAs without penalty as first-time homebuyers. But I don't expect we'll have to.
(Another new wrinkle is that that back in May, legislation was passed that effectively removes income limits for Roth IRAs. That'll add another ~$10,000 to what we can shelter from taxes, assuming that the law isn't changed again before then. I'm still researching all the consequences of this.)