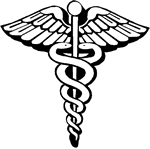 Much of the discussion around The Patient Protection and Affordable Care Act (PPACA) aka Affordable Care Act aka Obamacare has been about politics. But it's the law, it's constitutional, and a lot of things are happening soon. For most full-time workers that wish to keep their employer-provided health insurance, little will change. However, things will be very different for the self-employed, unemployed, uninsured, and those seeking semi-retirement or retirement before age 65 and Medicare. You can use it even if you already have employer-provided insurance, although you may become ineligible for certain tax credits. There's way too much information to cover everything, but here's my summary of the developments.
Health Insurance Marketplaces
Every state will soon have a Health Insurance Marketplace where individuals, families, and small business owners can shop online for insurance. Open enrollment will start October 1, 2013. Coverage will start January 1, 2014. As early as June 2013, the website Healthcare.gov promises to have more details (sign up for updates). So far 18 states and the District of Columbia have elected to have state-run exchanges. 25 states will have federally-run exchanges. 7 states elected to have planned partnership exchanges where the responsibility is shared. Here is the state-by-state list.
(Even members of Congress will be buying their insurance from these Marketplaces in 2014. So at least the D.C. plans will be affordable. ;))
Application Process
You will be able to apply online, by phone, in-person, or by mail. The latest draft is a simple 3-page application [PDF] which is refreshingly short and simple.
The biggest difference is that the PPACA doesn't allow insurers to deny people with pre-existing or chronic conditions, so they don't even ask. I've filled out individual health insurance applications at sites like eHealthInsurance and will ask for your entire medical history. There will still be a price difference based on age, but the law states that you can only charge an older person a maximum of three times as much as the youngest adult they cover.
Another nice feature is that if you apply online, you'll enter your income details and be able to see your tax credit immediately. Even better, it will be sent directly to the insurer thus directly lowering your out-of-pocket costs without having to wait to file a tax return.
Tax Credits and Subsidies
A majority of households will get some sort of tax break. There will be subsidies provided to households with annual income up to 400% of the federal poverty level (FPL) (~$88,000 for a family of four). Individuals and families earning less than 250% of FPL (~$27,000 for an individual and ~$55,000 for a family of four) are also eligible for additional cost-sharing credits.
Plan Options: Bronze, Silver, Gold, Platinum
Each state will have their own set of plan options, broken down into four tiers: Bronze, Gold, Silver, and Platinum. All must cover "essential benefits" as well as match the benefits of a benchmark "typical employer plan" from a major provider.
The four levels are based on actuarial value (AV), which is a fancy way of saying how much of the total healthcare costs the plan will cover. For example, the Bronze level has an AV of 60%, which means the deductibles, copays, coinsurance, and annual out-of-pocket caps are set so that on average the plan pays 60% and the consumer pays 40%. The AV for Silver is 70%, Gold is 80%, and Platinum is 90%. As you'd expect, Bronze is the cheapest and Platinum is the most expensive. The Congressional Budget Office estimated that the annual premium for a bronze plan would be roughly $5,000 for a single person (~$400 a month) and roughly $12,000 for a family (~1,000 a month), but that is before subsidies. I'd wait until the exchanges actually go online before trusting these estimates.
Penalties
For 2014, individuals who are not covered by an acceptable insurance policy will be charged an annual penalty of $95 or 1% of income over the filing minimum, whichever is greater; this will rise to a minimum of $695 ($2,085 for families) or 2.5% of income over the filing minimum by 2016. This penalty (ahem, tax) cannot exceed the national average premium for Bronze health plans. This means that for a healthy person, it may be much cheaper to simply pay the penalty and just sign up for insurance if and when they get sick, as you won't be denied coverage due to pre-existing conditions like the old days. See this WaPo article for more.
If you currently have a good individual plan or high-deductible health plan that you like, my understanding is that you'll be allowed to keep it as you long as you keep renewing.