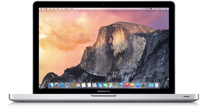 The government just passed the Protecting Americans from Tax Hikes (PATH) Act of 2015, which had a few notable provisions for 529 college savings plan participants. Some of them need to be taken advantage of quickly.
Laptops, computers, and related technology and services are now a qualified higher education expense. As defined by the new IRS code, this includes peripheral equipment, computer software, and internet access. They must be purchased for use primarily by the beneficiary of a 529 college savings plan during any years the beneficiary is enrolled at an eligible educational institution. Previously, certain computer purchases counted only when they were explicitly required by the school for course enrollment.
You are now allowed to re-contribute qualified withdrawals from a 529 plan that are later refunded by an eligible educational institution into a 529 plan without tax penalty. For example, you may receive a tuition refund after leaving school due to sickness or other reason. Except for a special case for 2015 (see below), you have 60 days from the date of the refund to redeposit the money.
Accounting rules were updated to eliminate distribution aggregation. This mainly eases burdensome recordkeeping requirements for plan administrators. Hopefully this will lead to lower administrative expenses for accountholders.
All of these actions are retroactive to January 1, 2015. So if you've already made a qualifying computer, software, or internet access expense in 2015, you can take out some more money tax-free. You must initiate this withdrawal by December 31, 2015.
Account owners who received a refund of Qualified Higher Education Expenses between January 1, 2015, and December 18, 2015, the date the law was enacted, have until February 16, 2016 — 60 days from the enactment date for the PATH Act of 2015 — to redeposit the money. Account owners who receive a refund of Qualified Higher Education Expenses on any date after December 18, 2015, have 60 days from the date of the refund to redeposit the money.
Qualified expenses for 529 plans still include tuition, fees, textbooks, supplies and equipment. Room and board also counts up to the greater of (1) the school's official housing cost estimate or (2) the actual cost of school-operated housing. In all cases, keep good receipts and/or documentation.
The American Opportunity Tax Credit was also made permanent. This provides up to $2,500 in tax credits on the first $4,000 of qualifying educational expenses on up to 4 years of post-secondary education, and increased the phase-out limits to $80,000 (single) and $160,000 (married filing jointly) of modified adjusted gross income.
Sources: CollegeAdvantage, Kansas City Star, UESP e-mail to accountholders.